Do your 'Now Hiring' signs point toward inclusion?
Entrepreneurs Ali Faraz and Ali Shaikh have a commitment to hiring, training and supporting a diverse workforce that reflects their target customer base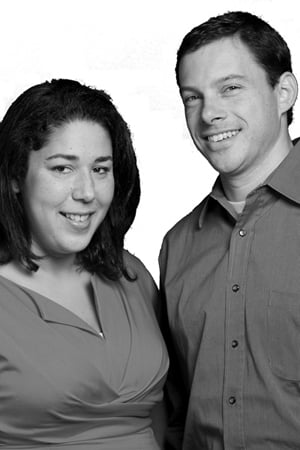 The sign was simple. "Now Hiring," it read.
But it caught people's attention because a "Now Hiring" sign had never hung in the window of the Spice Center in Manchester before. The previous owners had always hired by word-of-mouth. While they never struggled to staff the store, the approach limited their talent pool to a small community, as often happens with ethnic markets staffed by the family and cultural contacts of their founders.
When Jawed Ali Shaikh and Ali Faraz purchased the Spice Center in 2012, they wanted to expand its customer base. One of their first steps was placing that sign in the window.
Before they took over, "nobody could ever imagine having at the Spice Center somebody who wasn't Middle Eastern working behind the counter," Faraz says. But "since we took over, we've had Chinese people work there, we've had local Americans work there. I have a Bosnian working there." Each new hire has meant an opportunity to connect with a new community of potential customers.
Reflecting their customers
To help manage this staff diversification, and help make Spice Center more welcoming to customers, the new owners set clear expectations for their workers.
"I have noticed here, the local people, whenever you're talking a language [other than English], they think you're talking about them," Faraz said.
"Not talking about you, talking bad about you!" Shaikh added with a knowing laugh.
Shaikh and Faraz know this immigrant challenge firsthand; both emigrated from Pakistan.
To counter that challenge, "When we hired the local [staff] in Spice Center, we told everybody, 'OK, listen. I know you speak English, but I have two people, they speak another language, so whenever they talk to each other [in their language], don't mind. But also I told [the workers who spoke other languages], 'Try not to speak another language, try to speak English.'"
Rather than restrict the languages workers could speak, their approach was to acknowledge the cultural differences, and empower their workforce to adapt to them for the benefit of the business.
Faraz and Shaik's efforts at the Spice Center weren't their first experience developing a diverse workforce. Shortly after their arrival in the U.S., the two built and scaled Wireless Link, a mobile phone company started out of the trunk of Shaik's car.
From the beginning, Faraz and Shaikh were committed to hiring a workforce that reflected their customers. "Your customers are going to be diverse, whoever you deal with is going to be diverse, so you must have diverse employees to handle those" relationships, Shaikh said.
A closer look
After growing Wireless Link into one of Sprint Nextel's largest dealers in New England, they sold the business and began exploring other opportunities. The purchase of the Spice Center laid the foundation for their next move: creating Ali Baba's Whole Foods Festival and Treasures, on Second Street in Manchester.
Whether selling cellphones or organic produce, the thread woven through the businesses Faraz and Shaikh have run is their commitment to hiring, training and supporting a diverse workforce that reflects their target customer base — an approach exemplified by that simple "Now Hiring" sign.
"We have worked with pretty much every single culture –
Africans, Europeans, Middle Easterns, Asians, South Asians, Indians, Americans – we have worked with all the regions from the world. And we find good in the people," Shaikh says. "But you have to give them a chance."
They've developed specific training to help managers understand religious and cultural differences, and be aware of language or behavior that may offend other workers. They've also created checklists for key tasks. These are written first in English, then translated as needed into whichever language a worker feels most comfortable with.
Through their personal immigrant journeys and extensive experience with diverse workforces, Faraz and Shaikh have developed an extraordinary level of comfort employing workers from a wide range of cultures. The "Now Hiring" sign in the store window was a natural extension of their philosophy.
What if you don't have their experience or a personal story like theirs, but still want to diversify your workforce?
Your "Now Hiring" sign might look different – and may not be posted in your shop window. Maybe it's a job listing in the newsletter of the National Organization for the Professional Advancement of Black Chemists and Chemical Engineers, or establishing a relationship with the career center of a college you've never recruited from before. Maybe it's reviewing your job descriptions for language that skews toward one gender, or your performance evaluations for criteria that always reward extrovert behavior.
The key is to take a closer look at the signs your business is posting — and to see if they point toward inclusion.
Loretta L.C. Brady, a professor of psychology at Saint Anselm College and principal of BDS Insight, can be reached at loretta@bdsinsight.com. Eric Ratinoff, principal of The Mouse and the Elephant, can be reached at eric@mouseandelephant.com. Learn more about diversity and inclusion by connecting with A Seat at the Table on Facebook and Twitter.