Do-not-eat listing draws lawsuit from Maine lobster industry
Whale endangerment from fishing gear cause for red-listed seafood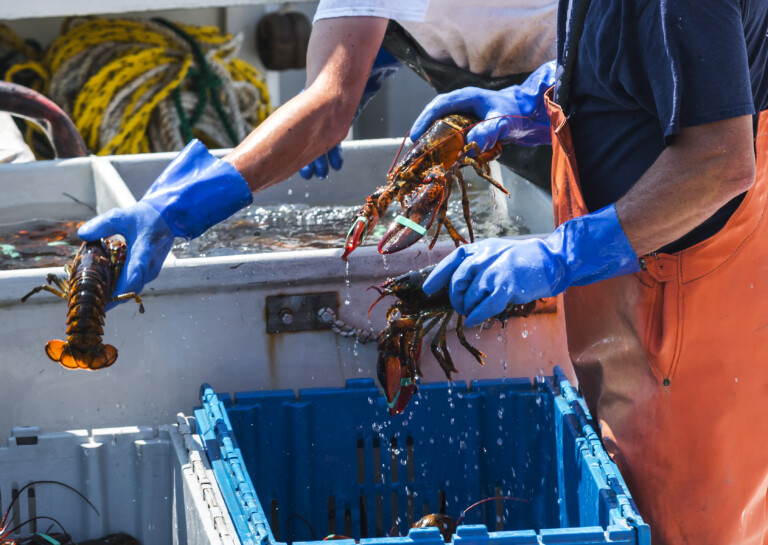 A coalition representing the Maine lobster industry is suing Monterey Bay Aquarium in California for recommending that seafood customers avoid buying a variety of lobster mostly harvested in their state.
Industry groups, including the Maine Lobstermen's Association, are suing the aquarium for defamation, arguing in a lawsuit filed earlier this month that their prized catch shouldn't be on a "red list" published by Seafood Watch, a conservation program it operates.
Last year, Seafood Watch put lobster from the U.S. and Canada on its list of seafood to avoid due to the threat posed to whales by entanglement in fishing gear used to harvest American lobster, the species that makes up most of the U.S. lobster market.
The aquarium says its recommendations are correct based on the best available evidence that says right whales are vulnerable to entanglement in fishing gear.
But the lobster industry is arguing to the U.S. District Court in Maine that the aquarium's recommendation relies on bad science and incorrectly portrays lobster fishing as a threat to whales. The lawsuit asks the court to force the aquarium to remove "defamatory statements" from its website and materials, court records state.
Another group, Marine Stewardship Council, last year suspended a sustainability certification it awarded Maine's lobster industry over concerns about harm to whales. The loss of sustainability recommendations has caused some retailers to stop selling lobster.
The U.S. lobster industry brought about 98 million pounds of lobster to the docks last year.