Do-It-Yourselfers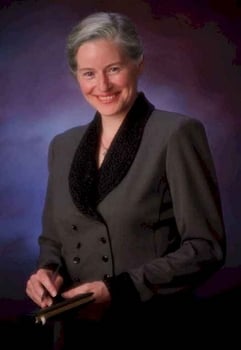 Newlyweds Suzanne and Michael Mitchell celebrated their one-year wedding anniversary by purchasing their first home — a three-bedroom 1950s vintage fixer-upper on the east side of Manchester. Since moving in five months ago, the two have gutted bathrooms, torn out old carpet, painted and papered. The project has challenged both their do-it-yourself ability and their marriage.
"Sometimes it gets frustrating," said Michael, a schoolteacher who honed his carpentry skills working residential construction during his college years. "We've gotten after each other a bit, but it's mostly from being tired and frustrated."
The Mitchells are by no means alone, says Dr. Debi Warner, a licensed clinical psychologist practicing in Littleton. She sees firsthand the strain renovation projects can place on couples and families.
A family practitioner for more than 30 years and a passionate do-it-yourselfer, Warner also knows the potential home projects possess for strengthening relationships.
"When people can work alongside each other, they learn to be a team," said Warner who, along with her husband Mike, has added 4,000 square feet to their Littleton home. "The lessons learned during these projects are the real home improvement."
So strong is Warner's belief in the potential hidden in these sometimes frustrating and challenging projects that she left her clinical practice to concentrate on a new field, one she calls "renovation psychology" — the "pursuit of sanity when our house is under construction."
Since that time, Warner has begun writing newspaper columns for the Ammonoosuc Times and the Weirs Times, hosting radio talk shows on WSTJ in St. Johnsbury, Vt., and on WMET-AM 1160 in Washington, D.C, and has authored a book, "Renovation Psychology: Putting the Home Team to Work," in which she outlines the steps necessary to take on renovation projects in a harmonious fashion.
The book — the first in what Warner hopes will become a series — also includes advice on how best to face the not-so-fun realities of any project, including budgeting, setting priorities and scheduling, and discusses the affects renovation projects can have on a couple and the family at different life stages.
Most recently, Warner has made the transition into community access television in Keene under the guidance of New York television producer Barrie Brett, with hopes of bringing her ideas and guidance into mainstream television. The pilot for her first show, "Renovation Psychology with Dr. Debi," was scheduled to air at the end of August in Keene.
Open communication
For three decades, Warner specialized in helping individuals and families working to overcome trauma, substance abuse and violence. Her decision to pursue a new way of applying her professional expertise in conjunction with her personal experiences, though not easy, has been rewarding.
"The area of renovation psychology is upbeat, joyful and fun," said Warner a graduate of Bowling Green State University in Ohio who completed her internship and post-doctoral work at the University of Rochester Medical School. "It's a creative way of helping people make their dreams for a beautiful home and wonderful marriage come true."
The practice of established practitioners putting their expertise to work in new, specialized ways is not unusual according to Pam Willenz, spokesperson for the American Psychological Association.
"To the best of my knowledge, Dr. Warner is the only renovation psychologist at the APA," Willenz said. "But it is not unusual for a psychologist to take what they've been practicing and apply it in different ways."
While there may appear to be little connection between home improvement and building stronger relationships, to Warner — who began as a 1st-grader mixing paint for her father, a wallpaper designer, and who now prides herself in her design, electrical, heating and plumbing abilities — there are obvious parallels.
She said, open communication about expectations, needs and concerns and understanding and acceptance are all key to navigating a successful home renovation project. By keeping these things in mind when planning and executing a home project, not only will the project be successful and less stressful, a couple's relationship can flourish.
"The biggest mistake people make when they take on a project is thinking it consists of a set of plans," said Warner. "People think of what they will do not necessarily how they will do it."
While a couple may agree on the end-result of a renovation project they don't always agree on the process along the way. Decisions about which steps to take first, who does what, and acceptable costs cannot only sideline a project, but can place undue stress on any relationship.
'A great exercise'
In many ways, familial relationships are similar, according to Warner. While couples agree on sharing their lives together, they don't always discuss what a happy marriage means to them or how to go about achieving their individual ideas of marital bliss.
"Renovation is a great exercise in communication, teamwork, decision-making and consideration – everything you need in a relationship to keep it strong and healthy," said Warner. "If couples and families learn to put these skills to work in their daily home life they set a strong foundation for a happy home team."
Not making expectations known before a home improvement project gets under way can lead to disastrous results.
"Sometimes a person's expectations of their partner's ability will be too high — they don't want to look at or can't except their partner's limitations," Warner said. "In a do-it-yourself project when one partner doesn't meet the expectations of the other, one or both think, 'Maybe I've married the wrong person."
In construction projects, a couple needs to remember they are not professionals, Warner said. "That means things are not going to be perfect. That's OK." And being able to look beyond the imperfections of a partner or child makes for a much happier home life.