Dispatches from Cyprus: A N.H. professor's firsthand experience
Loretta Brady, a Saint Anselm College professor and regular NHBR columnist who has been teaching in Cyprus on a Fulbright fellowship since January, has found herself in the midst of the country's economic woes as it faced down the potential collapse of its banks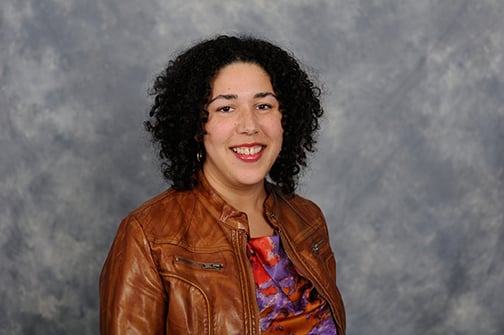 Loretta Brady, a Saint Anselm College professor and regular NHBR columnist who has been teaching in Cyprus on a Fulbright fellowship since January, has found herself in the midst of the country's economic woes as it faced down the potential collapse of its banks.
Dr. Loretta Brady, an associate professor of psychology at Saint Anselm, has been living with her family in Cyprus since January, where she has been teaching and researching on trauma informed substance abuse at the University of Nicosia and throughout the country. Along on the voyage is her husband, Brian Brady, director of business development at Manchester-based Dyn Inc., and their five young children.
Before they departed for the Mediterranean island, one of the most common questions she fielded from people was "Where's Cyprus?" But, she joked in an email to NHBR, most people probably know where it is now that it has made international headlines for its banking crisis.
Cyprus is a small country — roughly half the landmass of Connecticut and with 1.1 million residents, fewer than New Hampshire — that joined the European Union in 2004 and adopted the euro in 2008. Cyprus' outsize financial services sector was greatly impacted by its exposure to Greece, and in June 2012 it requested a Eurozone bailout to manage its debt crisis, the fifth such country to do so.
Last week, a proposal to tax savings accounts as a condition of the bailout caused a wave of protests around the country and was ultimately rejected. A forced bank holiday until at least Tuesday the 26th has caused long lines at ATMs and some limits on withdrawal amounts.
Early Monday, Cyprus reached a last-minute $10 billion bailout agreement that protects small savers and keeps the country in the Eurozone, but shuts down its second-largest bank and hurts uninsured depositors.
Brady wrote an email to NHBR to explain what it has been like living in the country as it faces an economic crisis:
"On March 15th it was announced that all holders of Cypriot deposit accounts (savings) would have between 6 and 10 percent of their account value taken by Cyprus in order to satisfy the Eurozone's need for Cyprus to come up with $5.8 billion in assets to combine with the $10 billion they were offering for a bailout. Only three weeks earlier the country had elected a new president. The announcement came in the evening of the last day of business before a three-day weekend marking the beginning of the Lenten season within the Eastern Orthodox Church … Quite strategic a way to announce bad news to a preoccupied public.
"Protests started shortly after, but as I have learned from Cypriots we have had the pleasure of meeting, one thing they have learned over the years of war and occupation is how to protest peacefully. By Sunday news outlets were reporting ATMs were running out of cash, and that banks were not going to reopen on Tuesday (the 19th) as expected.
"ATMs were refilled, emergency sessions were called, and the Parliament overwhelmingly rejected what was being called "the saver's haircut." But what next remained unknown. Most Cypriots we spoke to were glad to see the bank tax was being rejected, and several people saw it as a huge step for a small country to stand up to the economic posturing of the IMF, World Bank, and Eurozone.
"On Thursday (the 21st) lines were forming at ATMs again, often 10 to 15 people deep, and it seemed to be focused on only a few banks. Word had been leaked that the government was going to let Laiki Bank and with it, Bank of Cyprus, fail. Workers from Laiki began protesting late that afternoon. On Twitter reports were coming out that stores were running out of food due to shop owners not being able to pay their vendors in cash. Banks remained closed for the week. Post offices began announcing evening and Saturday morning opening for overseas family to send physical cash to a person in Cyprus. By Saturday (the 23rd) the uninsured bank tax was back on the table for consideration.
"What is it like to be here while these challenges are being faced? First, it is important to remember that while this is a rapidly unfolding story, the story is not entirely news for Cyprus. When we arrived in January people we met often wondered why we ended up in Cyprus. It shocked me to hear the tone, and the somewhat pessimistic take, they had for their country. As a Granite Stater, I have some inordinate pride and affection for my home state, even with all the complaints I sometimes have and often hear from others. I couldn't imagine asking a newly arrived person why they ended up in New Hampshire!
"But I learned that this pessimism was directly tied to the economic crisis they had been facing. While I saw all around me new building projects and gleaming shops, they saw and felt a negative GDP (-2.4 percent in 2012), which came after several years of incredible growth. So while the bank tax threat, and the actual bank closures, are new; the people in Cyprus have been dealing with these issues for some time.
"And too there is some suggestion by people we speak with that the problem banks have been known as well, with whispers of advice shared between family to relocate assets to one of the three banks seen as stable. Even so, people don't always heed advice, and those who are on the edges are not often able to take action.
"What we have seen in the past few days are sad faces, lots of conversations, but no panic. Long lines for ATMs yes, but also moms taking girls to dance lessons; school children on field trips, shopkeepers opening and closing as usual. There does not seem to be a shortage of food, and if you see a tweet with a Guy Fawkes mask as an avatar, always be suspicious of motive! Mostly people are going about their lives, but there is a nagging anxiety that penetrates every conversation and exchange one has. And in the northern area where the Turkish Cypriot community lives and uses the Turkish lira for currency, there is a sense of observant waiting. Turkey has amped up its talk of defending its rights to natural gas reserves beneath Cyprus, while local banks there have informed Greek Cypriots they are welcome to open an account with them.
"We have been out to dinner, to the market, and to the movies; people are going about their business. Places are still accepting local debit cards, and only two banks have a limit on ATM withdrawals, but there remains a forced bank holiday in effect until at least Tuesday, making a total of 10 days, or seven business days, without a bank opening.
"It is not quite business as usual, but it isn't quite Armageddon either. Cypriots are proud people, and they are realistic. They will likely accept what needs to happen next, while strategizing over what the best response down the road will be. And the impact on Cyprus, and the entire world, will be long lasting no matter what comes next."