Developing leaders, part 2
How to create a successful leadership development program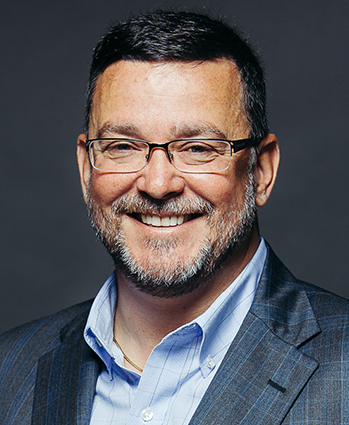 In a previous NH Business Review article ("Developing new leadership," March 16-29 issue), we discussed at length why virtually every company needs a leadership development plan and some of the reasons it's more important than ever before.
Over decades of consistent practice, Sojourn Partners has found that for any leadership development program to work, five key elements need to be present:
Business strategy
You need to link what you are specifically doing to how it will serve the overall strategic plan of your business. This must include the changes happening. What's going on in the firm right now? Whether a merger, acquisition, new product launch or other major change, it needs to be integral to the leadership development plan. It's also vitally important to define your key outcomes specifically and have metrics in place to measure them.
As company cultures strategically or naturally shift, your leaders need to understand their roles in carrying out the changes and leading their teams with them. Whatever you do, tie your defined key outcomes to how they will advance your strategic departmental and corporate goals.
Sponsorship
Sustainable growth requires total commitment from key influencers (sponsors) lasting far past the program's kickoff. You and your senior leadership will define the implementation plan, so you'd better be deeply involved in it if you expect to succeed.
When key internal stakeholders sincerely champion the leadership development program, it will be taken seriously and have lasting results. Being there to kick off the program is crucial and so is championing and supporting the team every step of the way. Working toward clear objectives and utilizing leadership techniques to help adjust the program along the way creates buy-in at all levels.
Focus on development, not training
Training imparts surface knowledge which may or may not be used toward objectives. Development works by applying a firm's real time operational situations into its leadership training, supervising, coaching and mentoring. Internalizing knowledge — experiencing what you learn and applying it to what is going on today — creates immediate tangible results.
Be relevant and real to your emerging leaders in the program. If training is preprogramed and based on hypothetical situations, it will not become part of your company DNA. Rather, your team needs to apply any newfound knowledge in real time, to their real work situations, so they truly internalize their learning and apply it in future situations.
Design around your culture
Whether it's the volume or frequency of sessions, the venues in which you meet, the competencies you want people to learn or the application of those competencies, you must think about what will resonate for your people and your culture.
For example, adventurous off-site team-building events may work well in some organizations, but they could be a non-starter in others. Learning about strategy and change may be necessary for some participants and for others it might be learning how to have powerful conversations or understanding the levels of leadership.
Remember that the language you use must resonate. For example, corporate policy or HR compliance jargon might cause people to disengage. Customizing a program to what stimulates interest and engagement from your valued people will help deepen the experience for them and better impact your results.
Connect the dots
Carry out your leadership program over relevant timeframes, with real projects. This will help people see the impact of what they are learning, and more importantly, they will experience results and want to develop even further.
Bridge the learning with what is going on in your company's environment today. If you're going through a major software upgrade, make that your real-world change management case-study-in-the-making. If you're merging with a former competitor, bring people from both organizations into the leadership program to get them learn together and collaborate immediately.
Leadership development is a full-time practice. It must be custom-developed. Facilitators should have coaching backgrounds. There should be co-facilitators with good chemistry between them. The timeline needs to be spread out sufficiently for changes to be internalized and practiced successfully within the business. The situations to which we apply our skills development are not hypothetical but real for the company and happening to them right now.
Russ Ouellette, managing partner of Sojourn Partners, an executive leadership strategy and coaching firm in Bedford, can reached at sojournpartners.com or 603-232-9403.