Dem leaders expect few changes for business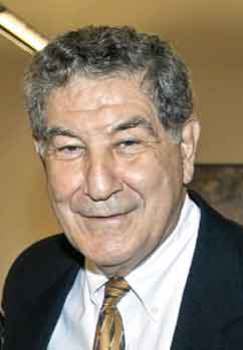 Anyone who expected fire-breathing Democrats pushing through wholesale changes now that they are in control of the Legislature is likely to be very disappointed. At least that's what the heads of the key committees that take handle the concerns of businesses say — if they say anything at all.
"I don't see huge changes on the horizon," said Rep. Tara Reardon, a Concord attorney who represents banks and businesses who has now taken charge of the House Commerce Committee.
Reardon, who sees an "insurance-heavy" agenda ahead for her panel, looks to tweak the law rather than shake it up.
Health insurance? While Reardon questions the wisdom of businesses bearing the brunt of health insurance, she doesn't envision major changes: Perhaps, she said, she would support some measures that would make it more affordable for the uninsured to get coverage.
Contractors? She would again consider legislation to require written contracts for the "1 percent who call themselves contractors that are really criminals," but would not burden the 99 percent who are honest.
The sharp rise in mortgage foreclosures and the influx of high-interest, short-term payday lenders into the state?
"We must rely on the Banking Department to let us know whether there is an issue," she said.
"This Senate is business-friendly," stressed Lou D'Allesandro, D-Manchester, who will chair the Senate Finance committee. He will also be the vice chair of the Senate Ways and Means committee, which is under Republican Bob O'Dell, who last year had the most pro-business record in the Senate, according to a New Hampshire Business Review survey.
"I will do nothing to support increased business taxes," D'Allesandro said.
D'Allesandro, who opposes an income and sales tax, supports expanded gambling to raise money for the state. That's nothing new, though how it will be received by a primarily Democratic Legislature remains to be seen.
Minimum wage
Ed Mears, D-Berlin, a former mill worker from Berlin and a staunch union member, isn't planning to rock the boat either. His House Labor, Industrial and Rehabilitative Services committee might back legislation that would be tougher on employers that hire illegal immigrants, but that has been discussed for some time.
"They (businesses) are concerned for nothing," Mears said. "We have always done the right thing by business. Business and workers have got to get along."
Mears said that even one of the hallmarks issues of the Democrats – raising the minimum wage – might have to be put on hold to see what happens at the national level.
D'Allesandro, however, supports a minimum wage hike no matter what the feds do.
"We campaigned on it," he said. "It's not going to hurt business. Most everybody pays above the minimum wage anyway."
D'Allesandro also touched on another perennial Democratic issue that nearly passed last year as well: banning smoking in restaurants, a measure that failed by one vote in the Senate. But with New Hampshire Lodging and Restaurant Association split on the issue, and with some Republican support, it's quite likely that the measure will win passage this year.
The one Senate committee that business lobbyists might want to keep an eye out for is the new Senate Commerce, Labor and Consumer Protection Committee, headed by the tight-lipped David Gottesman, a Nashua Democrat.
Will the committee – which has absorbed the Banking and Insurance committees — shift in a more consumer-friendly direction, particularly in regard to health insurance?
"I'm pleased to have been selected, and I'm determined to find answers to solutions for consumers and industry alike," was all Gottesman would say. "My views will be reflected in my work."
Not all of the new Democrats are so reticent about what they are going to do with their new-found power.
Rep. James Phinizy, D-Acworth, the new chair of the House Environmental and Agricultural Committee, supports a per-ton disposal fee on solid waste, price supports for dairy farmers and legislation that encourages more humane forms of food production.
But Phinizy, a real estate broker and former registered stock broker, doesn't see these measures as taking stands against business. Rather, he said, it depends on what kind of business you're talking about. Solid waste regulations that make it hard to burn construction and demolition debris might annoy some in the construction industry seeking a cheap disposal alternative, but it might encourage the burning of virgin wood chips, which the wood industry needs.
Similarly, the owners of potential factory farms may not like Phinizy's ideas, but small farmers might be able to profit from entering such niche markets as free-laying chickens and organic produce. And protecting the environment might irk developers, but a cleaner environment helps the tourism industry, sells fishing and hunting licenses, and helps sell "food produce with the proper type of cache," said Phinizy. "If that sounds un-businesslike then I'm crazy."
Nothing 'too adverse'
Naida Kaen, D-Lee, the new head of the Science, Technology and Energy Committee, also is a bit more outspoken than some of her counterparts.
Kaen sees as a role model U.S. Rep. Jeb Bradley, who once chaired the committee — not because she agrees with Bradley politically, but because she liked the way he built consensus. And Kaen, a Realtor who used to teach accounting at the University of New Hampshire, is no stranger to business herself.
Still, Kaen makes no bones about her desire to require utilities to include some percentage of renewable energy in their portfolio, though what constitutes renewable energy and how much should be required was still subject to debate.
Such legislation failed before, she said, "so we have already taken steps in that direction. In this session, we hope to make more progress."
Kaen also wants to require that C&D waste emissions match that of clean wood — no mean feat, given the fact that some of the waste contains lead paint.
"I think we should be very careful what we spew into the air," she said.
Judith Spang will chair the House Resources, Recreation and Development Committee, which also deals with environmental issues. Among the issues expected to face her panel, Spang said she is not hot about taxing water withdrawals for bottled water, noting that it would be unfair not to tax withdrawals of water for other purposes.
Spang said she would support a speed limit on Lake Winnipesaukee — an issue that passed the House and was killed in the Senate last year. Spang said that a 45 mph limit on the water is "plenty fast," and 25 mph at night is "really perilous."
In addition, Spang said she would like to get Land and Community Heritage Investment Program funding out of the budget through an added fee at the county Registries of Deeds office. The registers have resisted such efforts in the past, "but it is hard to understand how a 10 people could stop something that so many people want."
Finally, Spang would favor toughening the Shoreline Protection Act, but she noted that the legislation has already had input from the building trades and the marine industry, "so nothing is going to pass that is too adverse to business."