Delivering business technology to your door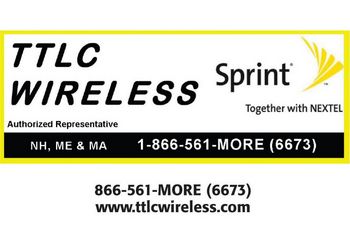 With a growing business of seven stores in two states, Stephen Viel of TTLC Wireless had a decision to make. He could open more stores and hire more employees, or he could put his wireless communications service on wheels and bring the technology to the customers.
"It was a tough decision to downsize our retail," he said. "We closed our two Florida locations and three of the five stores in New Hampshire." Then TTLC purchased a $90,000 RV and outfitted it with the technology needed to service customers on site. With its Mobile On the Road Express service – or MORE — TTLC can service general business, corporate and government agency clients more efficiently with a dispatch service that saves them time, effort and money.
"The concept is to bring the technology and services to the customer rather than the customer seeking out capable retail stores, authorized service center locations or a sales representative for new activations, upgrades and standard account servicing," Viel said.
At the MORE toll-free dispatch center — 866-561-MORE (6673) — operators evaluate the needs of the customer and schedule a visit by the mobile sales and service team. The vehicles are equipped as mobile technology offices, capable of accessing the Web-based systems to perform the needed functions on site, while also serving as technology demonstration and training units.
Launched in January of this year, the mobile service has already captured the attention of people in the cellular industry.
"We first needed to impress the people at Sprint-Nextel," said Viel. "They needed a partner to better service customers after the sale." From its strategic location in Dover, N.H., the mobile service reaches customers on the Sprint-Nextel network in New Hampshire, Maine and northern Massachusetts. The MORE team aims at a response time of three hours or less, based on priority, workload and urgency of the customer's request. The mobile service has already been employed in the upgrading of communication services at one hospital in Maine.
"Once you've enhanced a hospital's in-building signal coverage you can then work with their doctors, nurses and emergency response teams. The goal being to enhance communications and access to patient and medical databases using cellular devices," Viel said. Hospital employees may also take advantage of the discount rates offered by Sprint-Nextel for their personal cellular service.
Response also has been strong from businesses in the service area. "In one case we saved a customer approximately $1400 a month just by reviewing the plans they had, selecting more manageable plans and then restructuring it all," Viel said.
With growing demand for the mobile service, TTLC will be purchasing more vehicles in the coming months. As its coverage area expands, more logistics centers will be added to reduce response time and travel costs. "Businesses are demanding more from their cellular carriers and TTLC will offer MORE," said Viel.
"Comparing how most cellular companies service customers both before and after a sale," said Viel, "I think we can do it better by bringing the technology, and the service, right to their door."
The NHBR Business Profiles section contains content provided by New Hampshire Business Review advertisers.