December Seacoast residential sales set record
Annual sales volume best in five years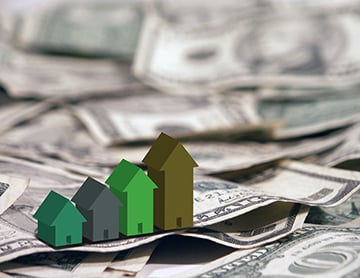 Sales of single-family homes and condominiums on the Seacoast towns set new December volume records, capping off the best year for real estate sales in at least five years.
According to the Seacoast Board of Realtors, December single-family sales in 13 sample Seacoast towns volume reached 91 units — one more than in December 2014 and 21.3 percent higher than November 2015.
The units sold at a median sale price of $430,000, the sixth time this year that monthly median sale prices have topped $400,000. It was also the second highest monthly median sale price for the year. The highest was November's $434,516.
For the year, single-family sales set a new volume record of 1,165 units at a combined record median sale price of $398,500, some 7.7 percent ahead of last year's median sale price.
Meanwhile, there were 44 condominium sales in December, three more than November and four more than December 2014. The median monthly sale price was $257,500, second only to last month's annual best $279,999. The year saw a record 615 condominium sales and a 2.94% median sale price rise to a record $245,000.
Inventory levels, however, fell. There were 366 active listings as December came to an end, off 10.7 percent from 2014. There were 156 active condominium listings, off 13.8 percent.
"Any way you look at it, 2015 was a huge year for Seacoast real estate," said Linda Ruppe, president of the board. "You had record volume and record median sale prices. Consumers clearly see real estate as a solid investment. That consumer confidence should continue to fuel this market in the months ahead."