Deadline approaches for Alpha Loft's Startup Fundamentals program
6-week curriculum provides intensive instruction in building a startup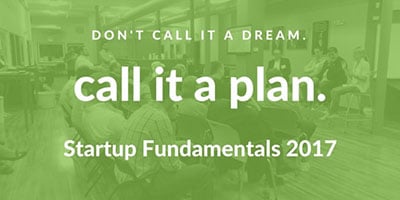 The deadline is approaching for entrepreneurs to apply to Alpha Loft's free Startup Fundamentals program.
The 6-week program provides intensive instruction in many aspects of building a startup including evaluating ideas, business models, value propositions, product/market fit, customers, revenue models, financing, pitching and more. Weekly meetings foster a community of founders able to network and learn from each other, sharing their startup experience.
The program is intended for individuals at the early stages of founding their high growth, innovation based startup in New Hampshire, not those already at the small business stage.
Alpha Loft is hosting two sessions at its Portsmouth location at 10 Vaughan Mall and Manchester location at 844 Elm Street. The Seacoast program will run Thursdays from 7 to 9 p.m., starting Sept. 7, and the Manchester program will run Wednesdays from 7 to 9 p.m., starting Oct. 11.
Applications for either session are due by Sunday, August 13th. Founders will be notified of acceptance by Monday, August 21st.
For more information and to apply, click here.