Daydream believers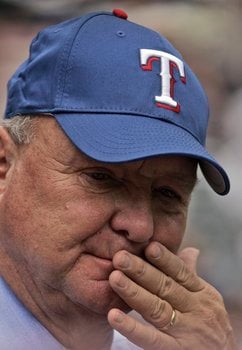 Early summer is the time for Red Sox slumps, beach novels and political storytelling. Considering that F&J covers neither sports nor literary accomplishments, here are two of the summer's best-selling New Hampshire political rumors so far.
1. After winning in November, President Bush accepts the resignation of Attorney General John Ashcroft. He almost immediately picks his replacement – the newly re-elected senator from New Hampshire, Judd Gregg. With a vacant New Hampshire Senate seat to fill, the newly re-elected Governor Benson quickly picks Gregg's replacement – Craig Benson. The next governor? The newly re-elected NH. Senate President, Tom Eaton of Keene.
2. Vice President Dick Cheney withdraws as President Bush's running mate (your pick: lagging health or lagging poll numbers). His replacement? Arizona Sen. John McCain, which would, the storytellers insist, would mean the end of the road for the Kerry campaign no matter what.