Dartmouth professor will discuss NASA work and more at Wildcatalyst seminar
Dr. Eric Fossum will discuss academic and government research as well as his entrepreneurial career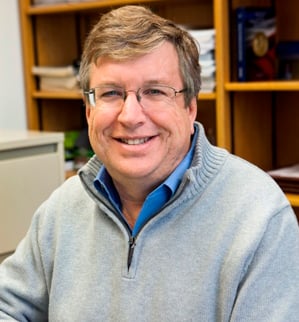 Dr. Eric Fossum, professor and associate provost for entrepreneurship and technology transfer at Dartmouth College, is the featured speaker for the third seminar in UNHInnovation's Wildcatalyst series on launching research-based startups.
The talk will take place at UNHInnovation at 21 Madbury Road in Durham, on Thursday, Nov. 16 at 4:30 p.m., and will be followed by free beer and refreshments from 5:30 to 6:30 p.m.
Dr. Fossum is a serial entrepreneur, a U.S. National Inventors Hall of Fame inductee and holds over 160 U.S. patents. He will discuss his successful career in academic and government research and entrepreneurial leadership, and he will share his experience and expertise in translating ideas and innovation into real and useful products.
It was in the 1990s, while working for NASA's Jet Propulsion Laboratory, Dr. Fossum invented the CMOS image sensor which is used today in billions of cameras around the world, including smartphones, webcams and medical devices.
In 1995, Dr. Fossum co-founded Photobit Corporation to commercialize the technology and served in several top management roles including chairman and CEO. The company was acquired by Micron Technology in the early 2000s.
More recently, he and his students formed Gigajot Technology to commercialize photon-counting image-sensor technology invented at Dartmouth.
To register for the event, click here.