Dartmouth professor to keynote TechWomen|TechGirls April luncheon
Dr. Xia Zhou's research focuses on mobile computers as well as light as a medium for data communication and behavioral sensing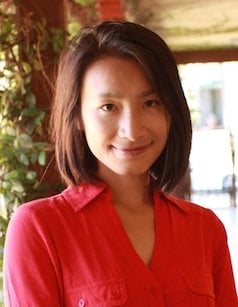 Dr. Xia Zhou, associate professor of computer science at Dartmouth College, will speak during the 2019 TechWomen|TechGirls annual awards luncheon on Wednesday, April 3, from 11:30 a.m. to 1:30 p.m. at the Bedford Village Inn.
Dr. Zhou co-directs the Dartmouth Networking and Ubiquitous Systems (DartNets) Laboratory and the Dartmouth Reality and Robotics Lab. Her research broadly focuses on how mobile computers intersect with other disciplines and she has been focusing on how light can be turned into a powerful medium for data communication and object/behavioral sensing.
She has completed several internships, serving as a research intern with Microsoft Research Asia, Technicolor Paris Research Lab and Microsoft. Dr. Zhou received the Karen E. Wetterhahn Memorial Award for Distinguished Creative and Scholarly Achievement in 2018, and has also been named as one of 2017's N2Women Rising Stars in Networking and Communication. She won the Alfred P. Sloan Research Fellowship in 2017, the NSF CAREER Award in 2016 and the Google Faculty Research Award in 2014.
"We're honored to have Dr. Zhou share her experiences and insights with us," said Shannon Herrmann, annual luncheon committee chair and senior recruiting manager at Alexander Technology Group. "Her experience and interest in mobile computing and data communication have led to her being honored by many organizations and have helped her become well-regarded by her peers and other industry professionals as a leading researcher and industry expert."
Now in its fourth year, the TechWomen|TechGirls annual awards luncheon acknowledges the accomplishments of three women who contribute to the furtherance of STEM (science, technology, engineering and math) education and/or professional STEM advancements for women throughout New Hampshire. Three women will be celebrated and named as TechStudent of the Year, TechTeacher of the Year and TechProfessional of the Year. Winners are selected through nominations, which are being accepted here and are due by Thursday, January 31.
Tickets for the TechWomen|TechGirls 2019 annual luncheon are $45 for Tech Alliance members, $55 for non-members and must be purchased here in advance of the event. Sponsorship opportunities for the 2019 luncheon are still available and more information can be obtained by contacting Shannon Herrmann at sherrmann@alexandertg.com.