D-H president honored as a 'great American'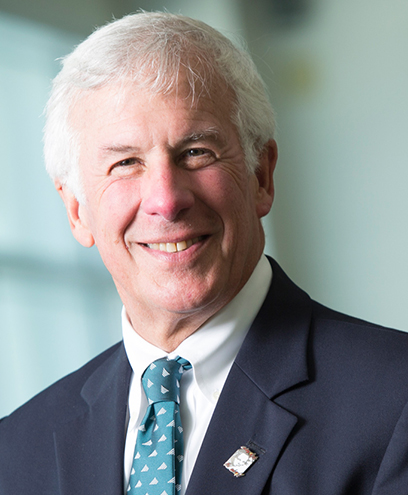 Dr. James Weinstein, president and CEO of the Dartmouth-Hitchcock health system, was among 90 recipients of the 2015 Ellis Island Medal of Honor from the National Ethnic Coalition of Organizations.
This year's recipients included talk show host Meredith Vieira, retired New York Yankees pitcher Mariano Rivera, U.S. Rep. Ted Poe, R-Texas, 12 members of the U.S. military and Cathy L. Lanier, police chief of Washington, D.C.
"Each of these honorees represents traits that I admire in great Americans: the vision of a better world for all, the tenacity to overcome challenges, and the leadership and imagination to blaze their own trail," said Nasser J. Kazeminy, the coalition's chairman. "And most importantly, they have the humility and self-reflection to appreciate the amazing opportunities that America has given them."
Weinstein is a founding member and chair of the national High Value Healthcare Collaborative, a partnership of 17 health care delivery systems and The Dartmouth Institute for Health Policy and Clinical Practice, collectively serving more than 70 million people across the United States, who have taken on the challenge of improving the quality of care while lowering costs, the National Ethnic Coalition of Organizations said.
He's also principal investigator of a Center for Medicare and Medicaid Innovation grant that brings some 40 million records to Dartmouth quarterly for analysis and reporting, "representing the most extensive broad-based collaborative in the United States."