Cybersecurity Forum to show how identify, protect data
NH High Tech Council, NH Business Review partner for May 24 event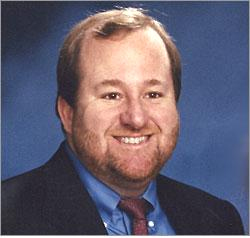 A forum to be presented later this month by the NH High Tech Council and NH Business Review is aimed at teaching businesspeople how to identify and protect sensitive data from cyber threats.
"Virtually every day we hear about a new cyber threat that has the potential to cause harm to New Hampshire businesses," said Michelline Dufort of the Tech Council. "The cybersecurity experts at our forum will provide practical, easy-to-understand tools and methods on how to identify specific data that should be protected and how to secure it."
The Cybersecurity Forum will address:
• What cyber intelligence is and how it can be used
• Identifying the data businesses need to protect using a classification schema
• Best practices on how employees can handle data properly
• How to determine what baseline security controls are appropriate for safeguarding data
• Sharing sensitive data with business partners or vendors in a more secure manner
Presenting the keynote address will be Jeff Bardin, chief intelligence officer for Treadstone 71, where he is a cyber intelligence trainer, using a program he developed himself. He has worked as an adjunct instructor at Utica College in multiple subjects, including cyber intelligence, counterintelligence, cybercrime and cyber terrorism and has authored books and contributed chapters to several other publications, most recently Current and Emerging Trends in Cyber Operations from George Washington University.
Following Bardin's presentation, a panel of experts will focus on issues specific issues and concerns of New Hampshire businesspeople.
Moderator of the panel will be Candy Alexander, who has over 25 years of experience in the security industry. She has worked for various companies, including Digital Equipment, Compaq Computer Corp. and Symantec. She currently works as a virtual chief information security officer and cybersecurity consultant.
Panel members include:
• Ryan Barton, CEO of Mainstay Technologies
• Todd Waskelis, vice president at AT&T Security Solutions and is president of the Information Systems Security Association
• David Molitano, senior vice president at OneBeacon Technology Insurance
• Paul Lafond, IT systems director at AutoFair
Attendees who are required to maintain continuing professional education (CPE) credits will be eligible to receive a training receipt at the end of the forum for 3.5 hours of qualified training.
Tickets for the Executive Series' Cybersecurity Forum are $35 and available to purchase online until May 22. While all business professionals are encouraged to attend this event, it is strongly recommended for business owners, executives, IT managers and HR managers.
For more information on the forum and to purchase tickets, visit NHBR's event page.