C&W arranges $2m sale of Nim-Cor plant
Assisted-care community to built at Nashua site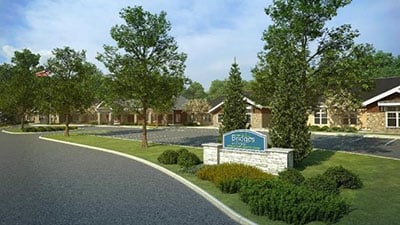 The former Nim-Cor manufacturing plant on Amherst Street in Nashua has been sold for $2 million to National Development, a developer of senior housing and skilled nursing facilities that plans to build a 54-unit assisted-living community for people suffering from Alzheimer's disease.
National Development, based in Newton, Mass., will partner with Waltham, Mass.-based Epoch Senior Living to construct the 51,885-square-foot Bridges by Epoch at Nashua. It is expected to open in fall 2016.
The two companies have developed and operated more than 35 senior housing communities across New England.
A team from Cushman & Wakefield of New Hampshire, led by Thomas P. Farrelly, Denis C.J. Dancoes II and Sue Ann Johnson, oversaw the transaction of the 8.51 acre- site on behalf of Nashua RE Holdings LLC.
The property, said Farrelly, "represents prime real estate just off Nashua's coveted commercial hub, Amherst Street/Route 101A. It offers an excellent opportunity for repositioning into an assisted living/memory care facility, where it will benefit from its superior accessibility, located at a heavily-traveled, lighted intersection with signage opportunities."