Conway planners approve $4.6 million adult day center
Memorial Hospital to operate memory care facility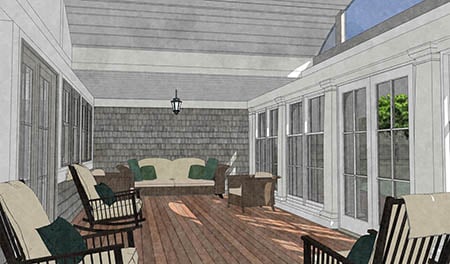 The Conway Planning Board has conditionally approved the site plan for the $4.6 million, 14,000-square-foot Mt Washington Valley Adult Day Center.
Subject to receipt of routine engineering permits, Memorial Elder Care Services, a wholly-owned subsidiary of Memorial Hospital, will begin construction on the memory care center in Center Conway.
Groundbreaking is scheduled for this spring, with an anticipated opening in summer 2019.
Memorial will lease the facility from the building's owner, the Betty C. Ketchum Foundation under a 10-year renewable lease.
The center is expected to fill a need in the area. A feasibility study conducted by Memorial in 2016 found that by 2030 Carroll County is predicted to be one of the oldest counties in New Hampshire, with 48 percent of the population over 65 years old and over 1,000 residents in need of memory day care services.
HEB Engineers of North Conway provided site design engineering and permitting services and construction manager is Landry French Construction of Scarborough, Maine.