Construction wage data sought by US Labor Department
Agency says info is needed for prevailing wage rates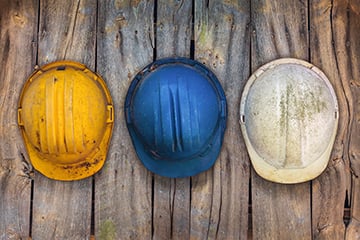 The U.S. Department of Labor is surveying New Hampshire's building and construction firms for wage data that the agency says will be used to set prevailing wage rates for federal projects in the Granite State, as called for in the Davis-Bacon and Related Acts.
The department's Wage and Hour Division is conducting the survey, which is collecting data on wages and benefits paid to workers on all active building and heavy construction projects in New Hampshire between April 1, 2014, and March 31, 2015.
"Davis-Bacon prevailing wage rates should reflect the actual wages and fringe benefits paid to construction workers in the county where the work takes place," said Mark Watson, the division's Northeast regional administrator. "This can only happen with full participation by the New Hampshire construction industry community"
He said that participation "is crucial" because "low response can lead to wage rates that do not reflect wages and incomplete wage determinations, which leads to an increase in requests for additional classifications."
To be included, data must be postmarked by Feb. 5, 2016, to be included. Notification letters and data collection forms (WD-10s) are being sent out. The survey can also be completed online at, visit dol.gov.