Construction unemployment rate in New Hampshire drops again
3.4 percent rate stands as third lowest in nation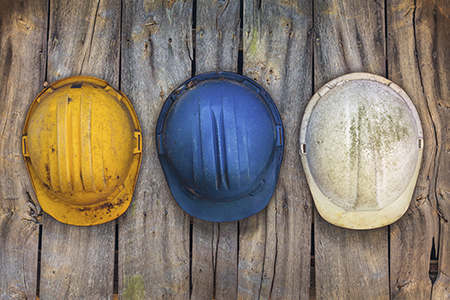 New Hampshire's construction unemployment rate in November was the third-lowest in the nation, according to an Associated Builders and Contractors analysis of Bureau of Labor Statistics data for the month.
In fact, according to ABC, the state's 3.4 percent construction unemployment rate was the lowest November rate in New Hampshire since 2000, when the ABC analysis began. The rate was 0.7 percent lower than November 2015's 4.1 percent and 0.2 percent lower than October 2016.
The national construction unemployment rate for the month was 5.7 percent, also a new low for November.
The state with the lowest rate in the nation was Massachusetts, whose 2.6 percent also was the lowest November rate ever recorded.
The other five lowest rates were recorded in Utah (2.8 percent), Colorado (3.5 percent) and Iowa (3.6 percent).
All told, the November construction unemployment rates were down in 38 states, according to ABC.
The states with the highest construction unemployment rates were Alaska (15.3 percent), New Mexico (9.5 percent), Alabama (9.2 percent), Illinois (9.1 percent) and Pennsylvania (8.5 percent).