Construction to begin on state's largest solar project
State and private funds behind 2.7-acre Peterborough array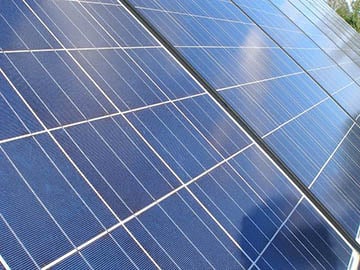 Construction on New Hampshire's largest solar array is scheduled to begin later this month.
According to The Keene Sentinel, Peterborough selectmen signed a 20-year-lease for the project as well as a purchase agreement with Lowell, Mass.-based company Borrego Solar, paving the way for construction.
The company will construct and operate the new array, which will power the town's wastewater treatment plant and other municipal buildings, the Sentinel reported.
The array covers about 2.7 acres, or about 117,612 square feet, and it is expected to generate about 1 megawatt of electricity.
The Sentinel reported that the project's cost is pegged at $2.6 million, with $1.2 million of the total being paid by a grant from the Public Utilities Commission. The rest of the cost will be paid by Borrego Solar, in exchange for being able to sell the energy back to the town.