Concord's Crisis Center picked for 'extreme makeover'
Building on Hope chooses facility for its next community-supported renovation project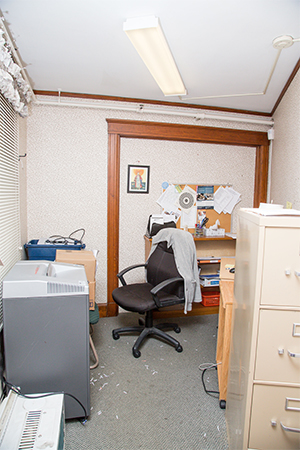 The Crisis Center of Central New Hampshire's facility in Concord has been selected to undergo a major renovation as Building on Hope's next "extreme makeover" project.
Building on Hope, the volunteer organization that has completed $3.6 million in community-supported non-profit renovation projects, has chose CCCNH for the renovation project, which will take place the course of one week in May 2018.
CCCNH, a resource and shelter for victims of abuse in Merrimack County, served 897 people, answered 3,034 hotline calls and provided 1,336 bed nights in the emergency shelter in 2016. The Building on Hope renovation will double the facility's capacity and enhance emergency shelter capabilities by adding up to 11 more beds.
The project is the Building on Hope's first in Concord
"When I first found out we were selected as Building on Hope's renovation project, it brought tears of joy, because the women we serve deserve this so much more than many of us understand," said Paula Wall, executive director of CCCNH. "Our clients have been through a tremendous amount of trauma and our shelter is the place where so many of them restart their life. To be able to expand our capabilities and accept more women and their children is the greatest gift on its own, but to have our facility feel more like a home, will make a world of difference."
Jonathan Halle, co-chair of Building on Hope, said tax-deductible contributions, volunteer commitments or donation of materials are essential to completing this project. Building on Hope and CCCNH have set up a GoFundMe page for those interested in donating.