Concord Housing buys South Main building
'Beautiful building' is sold at auction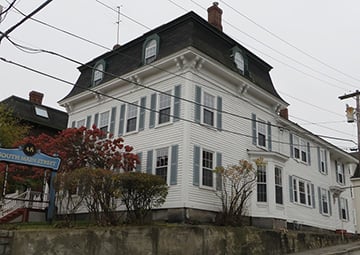 Concord Housing Development Corp. has purchased the property located at 48 S. Main St. in Concord, a 3,000-square-foot building located next to the Capitol Center for the Arts, at the corner of Concord and South Main streets.
John Hoyt, executive director of CHDC, said what he called "this beautiful building" was sold at auction for $242,000.
"We are thrilled to have bid on this underperforming property and won," he said. "We plan to revitalize it as we continue to work toward making Concord a city in which redevelopment drives economic growth and prosperity."
He said CHDC will be working with Premier Properties of Concord to lease the building for commercial and residential uses. It is available immediately for lease or owner-occupied options at competitive fair leasing rates, he said.