Concord auto site sold for $1.8 million
Key Auto Group buys 11-acre site on Manchester Street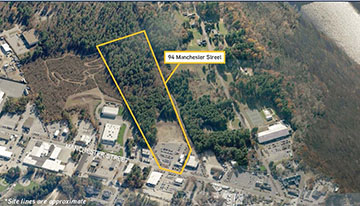 What's being described as the last large auto site in Concord, at 94 Manchester St., has been purchased for $1.8 million by Key Auto Group. Seller was W&E Realty LLC.
According to Doug Martin of Colliers International, the 11-acre mixed-use lot was the last large auto sale site in Concord. He said the buyer plans to redevelop the site into a full-service Key Auto Group location, including relocating Key Collision of Concord to a new 20,000-square-foot facility on the site. The property adds to Key's growing portfolio in New Hampshire, said Martin.
Martin, of Colliers' Manchester office, represented the seller and assisted the buyer in the transaction.