Community power picks up steam
Municipalities enter a new era of energy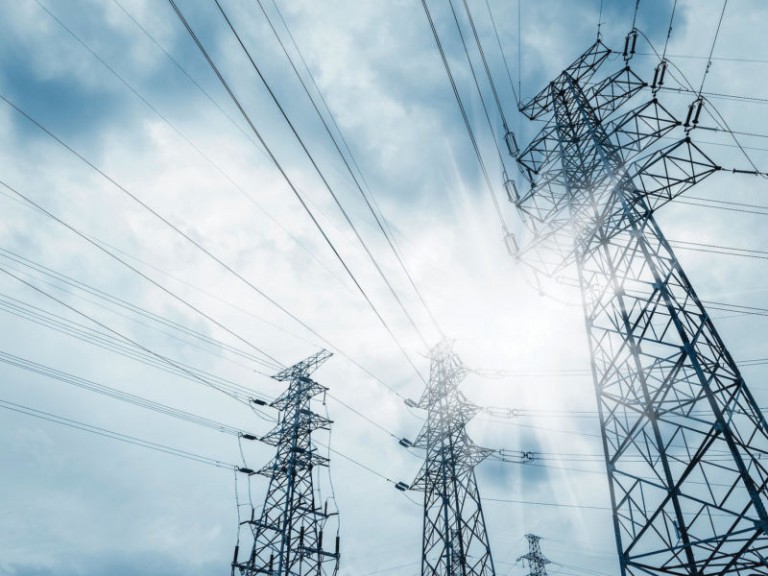 A revolution is under way when it comes to providing electricity in the Granite State, and it's not only about renewables, storage or the new smart grid. It's about power: electric, economic and political power.
The Community Power Coalition, or CPC, a nonprofit sanctioned by the state, is on track to be the default power provider to a fifth of the state's electric customers with the first wave starting in the spring, the second wave coming as soon as next fall.
Armed with the promise of about $8.5 million in financing and $750,000 of startup cash, the CPC is either selecting or finalizing contracts with six vendors, including a firm to find it a CEO. It expects to hire a staff and spend $8 million to $9 million on contractors over the next three years.
The CPC is not alone. Two long-term state energy brokers, Freedom Energy Logistics in Auburn and Standard Power of America in Nashua, have also entered the fray, although with a slightly more traditional model.
Together, they are on track to provide power to nearly 30 percent of electrical users in the state in a year. CPC alone would have more default energy customers than any utility other than Eversource, and in a few years it has the potential to even overtake the state's largest energy provider, which currently has 43 percent of the default service load.
But there are challenges and obstacles along the way, including regulators, utilities, local governing bodies, the volatile energy market, numerous technical and logistical issues, not to mention community acceptance. Although customers are automatically switched to community power after their municipality, no one has to stay. Any customer can leave with a month's notice at any time.
Some of the state's largest cities and towns — Nashua, Dover, Lebanon, Keene, Portsmouth and Londonderry — are joining this transformation, though they have yet to fully commit. CPC has 22 members with the potential of 125,000 customers and a nearly 1 million-megawatt load. Thirty-five others are interested.
Freedom says it has three municipalities — 18,000 customers using 117,000 MW — and Standard has eight with 25,000 customers and 172 MW. Both also have municipalities in the pipeline.
Together, they have the potential of relegating the regulated utilities to poles, wires, transformers and billing. The utility, rather than obtaining power, could shortly be confined to transferring the power of others.
This has been true when it comes to larger businesses for decades. Ever since the state's electricity restructuring law was passed in 1996, businesses flocked to alternative energy providers, to the point where nearly 90 percent of Eversource's large users get their power elsewhere.
But that has not been true for 70 percent of small businesses and 85 percent of residential customers who have, for years, stuck with their default utility. They simply don't have the time or the sophistication to research numerous plans to see which would benefit them. And most of the time, as one Massachusetts study determined, they end up paying more by switching than by staying.
Opt-out model
In the state's restructuring law, community power (sometimes referred to as municipal aggregation) was offered as a way to provide smaller users with the expertise to navigate this complex world. But the law had a flaw. Only residents who opt in could participate, and not enough did to make it worthwhile to energy brokers.
But other states, like Massachusetts and California, went with the opt-out model. At the end of the last decade, nearly 1,900 municipalities with a population of 36 million are community power. And now the companies they attracted are itching to serve New Hampshire.
That's because in 2019 the Legislature passed Senate Bill 286, which changed New Hampshire to an opt-out state. It also later passed House Bill 315, which clarified the relationship between utilities and the aggregation companies.
The Public Utilities Commission finalized its rules just last month, but even before all of that, towns and cities started lining up. The PUC has already approved two plans, one for Lebanon and another for Keene, and as of deadline, at least eight other municipalities have filed.
"This is part of what I imagined 26 years ago when we are doing restructuring," said Clif Below, chair of the CPC board of directors, who added, "I've been working on this for most of my adult life."
"Community power is moving way beyond net metering," he said. "It's economically sustainable rather than just environmentally sustainable."
As a state senator, he helped forge the first-in-thenation electricity restructuring bill, and he later oversaw the regulatory aspects as a PUC commissioner.
But his greatest chance at success comes as the assistant mayor of Lebanon.
Lebanon is one of the founders of the CPC, and from that perch, Below, along with Bart Fromuth, chief operating officer of Freedom Energy and a former legislator, and Bob Hayden, president of Standard Power, pushed for the laws and regulations that are now benefiting their organizations.
There were numerous other advocates as well, including Clean Energy NH, which also may benefit from the changes, since it has also been selected as one of CPC's vendors.
'Local control'
Formed in October 2021, the Community Power Coalition quickly hired two consultants including Henry Herndon, former director of local energy solutions at Clean Energy NH.
But it needed help, including a bank that could handle hundreds of millions of dollars in separate "lock boxes" for individual customers' accounts until energy suppliers are paid. In July, the coalition's risk assessment committee went with River City Bank of California, a community bank that helped launch the first community power community in 2010.
At the same time, the coalition entered contract negotiations with Calpine Energy Solutions, another California firm that works with 23 groups to handle back office functions and call center and billing services. Calpine will access utility data in real time to keep track of use and peak loads, to help target customers that, with the right incentives, could lower peak demand.
And in August, CPC selected Ascend Analytics LLC, a Colorado company, to obtain and manage the power.
Below is hoping that Ascend will help lower costs to consumers but still increase the percentage of renewables used above the current renewable portfolio standard (RPS) and eventually save enough money for CPC to invest in local renewable projects that would further lower costs.
Lebanon already has a landfill gas-to-energy project that will probably serve as a pilot project. The idea is for CPC to create its own renewable resources.
"This is really about local control," said Herndon.
"Find such local sources of energy mitigates against international energy price hikes."
Ascend is providing CPC with up to $8.5 million in financing, though some of it is at a heavy interest rate (4.5 percent plus prime). CPC won't have to pay that back until the money rolls in, and the cost of the whole arrangement ranges from $5.4 million to $7.4 million over three years, depending on how quickly CPC finds other financing.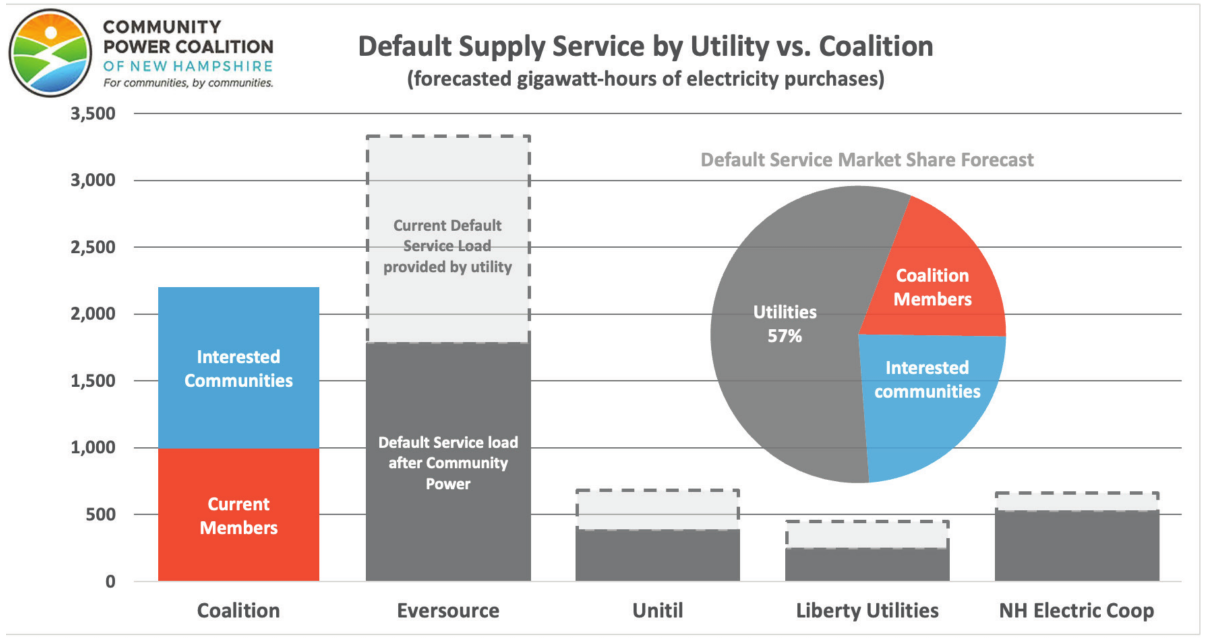 Rising energy costs
Many things need to be done to launch the first wave of about 11 towns.
For one, Ascend — which serves over 150 utility, community choice aggregation and power supplier customers across the country— happens to not be an ISO New England-designated load serving entity (LSE), so it will have to subcontract with one until CPC is able to become its own LSE. And each town has to draw up an electric aggregation plan, which the PUC has to approve. The town's governing body has to give the go-ahead. But, aside from staff time, no taxpayer money is involved.
Dover is finalizing its plan, which itself isn't too difficult because the CPC provides a template based on Lebanon's PUC-approved plan. The city was going to be in the second wave, but decided to step it up.
"Right now, energy costs are so high and on the rise," said Jackson Kaspari, Dover's resilience manager. "We have a lot of momentum around it. It means more money in the pockets of our everyday people. What's not to like about that?" Nearby Portsmouth hopes to be in the second wave, which might happen next fall or next spring. "We are actually comfortable to be a fast follower," said Kevin Charette of Portsmouth's Community Power Advisory Committee, who used to be director of customer service for Eversource and worked on community power plans in Massachusetts.
The state's utilities maintain they are neutral on the question of community power. "There is no business impact for Unitil when a community explores or selects an alternative supplier. Unitil owns no power plants. The supply part of the bill is entirely separate from the distribution portion, which covers our operations," said Alec O'Meara, the company's media relations manager.
Eversource, though, has been perceived as an obstacle, especially after the dustup over HB 315 before a compromise was reached.
Some claimed the utility version of the bill would have quashed community power.
At the time, Consumer Advocate Don Kreis called community power a threat to utilities — not so much economic but political.
"A migration of that magnitude would transform the electric industry, particularly if it occurs in the context of municipalities jointly pursuing a coordinated set of energy policies, procurement strategies, and innovations in customer service. Imagine if Eversource were no longer the dominant voice in our state on matters of electricity," said Kreis.
Even now there is some grumbling about Eversource's willingness to share data. Charette doesn't see any conflict. "They'll still do the billing; they still have energyefficiency programs. The utilities will be robust."
Eversource maintains it was only trying to make the community power movement work.
"The launch of community aggregation in New Hampshire provides an additional option for Granite Staters," said Eversource spokesman William Hinkle. "We are working diligently to implement the necessary changes to our billing system so that these programs can receive timely reports for requested customer data in accordance with the approved rules."
As for Clean Energy NH's role, while it won't actually be recruiting towns to join, it will guide those that show an interest through the process, said Below. CPC will be paying the organization $117,000 for services that started in September through June 2024. The organization will also be involved in media strategy, marketing and branding, public meeting supports and presentations.
Other options
Not all towns are sold on community power. Manchester's officials were skeptical, said Below. Concord was also skeptical at first, but on Oct. 17, after its fiscal committee talked to Below, it decided to move forward with a legal review before taking it up with city council, though Deputy City Manager Brian Lebrun was careful not to say whether that recommendation contained any support for the idea.
And not all community power supporters are going with the CPC.
Keene chose Standard Power even before CPC formed.
"We were an early adopter," said Mari Brunner, a Keene city planner. "The coalition hadn't had the details worked out, and we wanted to move quickly."
Standard, which works with a lot of New Hampshire municipalities and school districts, doesn't have any experience with community aggregation, but it is partnering with Good Energy, a U.K. firm with offices in New York and one of the largest aggregation brokers in the nation.
So far, Standard Power is working with a total of eight communities, mostly in Cheshire County. In buying energy, it will try to come up with the best price. Unlike CPC communities, who can leave at any time (albeit with 90 days' notice), Standard Power's towns are locked into a long-term contract, though individuals can come and go as they please.
"One of the beautiful things is the enhanced consumer protection, the ultimate flexibility," said Fromuth, chief operating officer of Freedom Logistics, which is also teaming up with another experienced community aggregator, Colonial Power Group, based in Marlborough, Mass.
Colonial isn't as big as Good Energy, but it is more local and has more municipalities in the Bay State (80), including Boston.
"Freedom is attractive to us because it's low maintenance," said Londonderry Town Manager Michael Malaguti, "They are doing it all for us. If we went to Community Power Coalition, we would have to devote more staff resources. We don't have an energy czar."
The town has yet to draw up a plan for PUC approval, but "there is a lot of renewed interest right now," said Malaguti.
"Cost is the main factor, though there is some interest in renewables. I'm not going to say the Londonderry residents don't care about the environment."