Commercial campground planned near Jericho Mt. State Park
120-acre project abuts 80 miles of ATV trails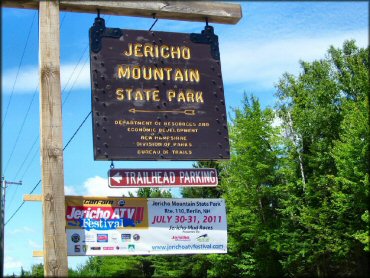 Berlin-based RM Northern LLC is looking to build a 120-acre mixed-use project, including a large commercial campground, on property that abuts the 80 miles of ATV trails in Jericho Mountain State Park in the city.
The planned development also includes residential and other commercial components, Don Bouchard of Horizons Engineering told the Berlin Planning Board.
According to The Berlin Daily Sun, RM Northern's plan calls for 120 large campsites that can accommodate RVs with trailers and provide side parking for ATVs. The campground would have a swimming pool, office space, and bathhouse facility with showers.
In addition, plans call for rustic cabins and residential lots. Bouchard said the paper the developer plans to maintain ownership of the entire parcel and lease commercial and residential sites.