Cognia's the new name of former Measured Progress
After merger, HQ will move to Georgia, but employees will stay in Dover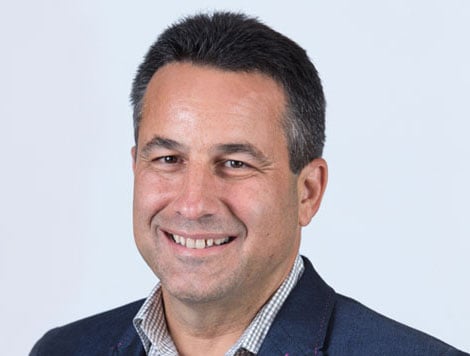 Dover-based Measured Progress has a new name, after completing its merger with AdvancedED of Alpharetta, Ga.
Cognia – the newly named $120 million nonprofit company –integrates standards-based assessment to improve education quality.
The merged company serves 36,000 institutions with a total of 25 million students and 5 million educators in about 80 counties, promises new technology solutions, applications in large-scale and local assessment, low-cost mobile classroom observation tools and high-power data dashboards.
"Education is ever-evolving, and so are we," said Dr. Mark Elgart, Cognia's CEO. "Improvement doesn't happen every five years or even every year. It's an ongoing process, an everyday partnership between school and student to meet and improve expectations."
Some 245 people will work out of the Dover office with another 50 or so remotely connected to it – about the same number when the merger was announced. That's down from about 530 back in 2011 thanks to the backlash against excessive testing and the No Child Left Behind law.
But Elgart says that the change in focus will help the company in both New Hampshire and Georgia. It currently has no plans to expand, but it is renovating the company's two buildings next to Liberty Mutual to upgrade its technology to include easier video conferencing and larger and more open workspaces to encourage collaboration and innovations.
Martin Borg, former CEO of Measured Progress, will stay on as chief innovation officer, said Elgart.
Although the company will be run out of Georgia, "we are still committed to Dover," emphasized Elgart, noting that it just donated to the new library at Dover High School. "That hasn't changed with our name."