CMC's Pepe named a 'Top Physician Leader'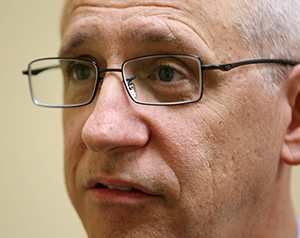 Dr. Joseph Pepe, in his second year as president and CEO of Catholic Medical Center in Manchester, has been named to the Becker's Hospital Review list of "Top Physician Leaders" of 2014.
The national list highlights the achievements of hospital CEOs with a medical background.
Pepe said he considered the recognition "a reflection of the entire leadership team at Catholic Medical Center, and the amazing work done every day by the entire medical staff and support teams."
Pepe is a board-certified internist who has been in practice more than 20 years. He serves on the boards of directors of Saint Anselm College, St. Peter's Home, Bedford Ambulatory Surgical Associates and the New Hampshire Hospital Association.