Closing the loop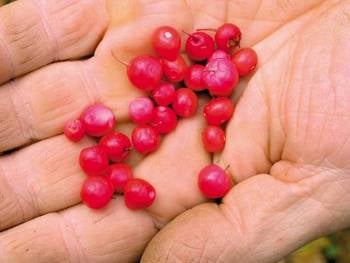 HOLLIS – Brown pine needles and fallen leaves cover the trail, blanketing stones, roots and an array of bumps.
The jagged piece of terrain was a gift, one that mountain bikers, hikers and equestrians can use. It's part of a two-acre parcel given to Beaver Brook Association by local landowner Jack Singer.
The educational, nonprofit organization owns more than 2,000 acres, the bulk of it in Hollis. It focuses on environmental education and land protection. Although the gift is small in comparison to the whole, it was a key parcel.
Several years ago, Beaver Brook began organizing a peripheral, multiuse trail. There are about 30 miles of trail at Beaver Brook.
Some of those trails, however, are more geared toward hikers. While it's hard to tell how many cyclists are using it, the organization wants to offer alternatives for them.
"We want mountain bikers to be respectful where they can and can't go," said Cliff Simmonds, executive director of the Beaver Brook Association. "We want to get the more mobile traffic outside . . . Let the hikers enjoy the interior."
There are several trailheads or points of access for the nine-mile trail, Simmonds said.
When they began mapping out the trail, Beaver Brook learned that two miles of the trail ran through a resident's private property. Due to the somewhat steep terrain, it would have been difficult to reroute that section of trail.
Beaver Brook approached Singer about the possibility of buying a pie-shaped piece of land, about two acres, from him.
He did them one better. Singer offered to give the organization the two acres and place an additional 31 acres that abut Beaver Brook's southern boundary in a conservation easement. Such easements typically take land out of development for things such as houses.
The donation and easement mean that not only will the trail be complete, but that houses will not be built close to the trail, which is named the Ashcroft Trail.
The land contains more than 70 varieties of tree including white pine, red oak, black oak and yellow pine, said Peter Smith, natural resources manager.
Some areas of the trail may be a little rough for equestrians, Simmonds said. The organization is trying to work with area equestrians to smooth parts of the trail out.
The trail leading to Singer's property is steep in spots with rocks, tree roots and wood. It used to serve as a road decades ago, according to Smith.
On a recent visit, Smith pointed out bright-red checkerberries, which are edible, peeking out from underneath dried foliage.
Beaver Brook is host to a wide variety of plants and trees. Some of the forests on the land are second generation and actively timbered for good forest management.
The easement will help extend the greenway running through Hollis, Simmonds said.
The area originally started from a 12-acre parcel, with Beaver Brook accumulating more than 100 pieces of land over time – forming what exists today.
"It's like a jigsaw puzzle, connect the dots all at the same time," said Simmonds.
Part of Beaver Brook's mission is to attract people to conservation lands, where they can learn more about nature by either participating in classes or seeing it up close.
"The most popular thing we can do is provide the land for people to use trails," Smith said.