CLD's Bean honored by Good Roads Association
Engineer named winner of 18th Honor Road Award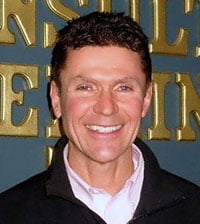 Christopher Bean, president of CLD Consulting Engineers in Manchester, has been named the recipient of the 18th annual New Hampshire Good Roads Associations' Honor Road Award.
The award, presented at the 111th annual meeting of the organization on April 2, was presented to Bean in recognition of a "career working to ensure the safety and efficiency of our roads and bridges."
Bean, who has 40 years of experience in transportation engineering and management, started his career with the New Hampshire Department of Transportation in the Bureau of Highway Design. In 1987 he moved to the private sector.
Bean served on the association's board of directors from 2002 to 2013 and president from 2011 to 2012.
In 2013, Bean was honored by the New Hampshire Society of Professional Engineers as New Hampshire's Engineer of the Year.
Meanwhile, the New Hampshire Good Roads Association has announced its officers and directors for 2015-16: president, John Bousquet, R.M. Piper Inc., Plymouth; vice president, Carl Beauregard, Beauregard Equipment, Concord; secretary/treasurer, Paula Cantara, The Rowley Agency, Concord; and past president, Erika Payne, SUR Construction West, Winchester.
Directors elected were: Ryan Audley, R.S. Audley, Bow; Adam Bates, Weaver Brothers Construction Co., Bow; Bill Boynton, New Hampshire Department of Transportation, Concord; Charles Bourgault, Everett J. Prescott, Concord; Jeff Foote, Town of Bedford; Randy Mace, Chadwick BaRoss, Concord; Larry Major, Pike Industries, Belmont; Paul Busby, Busby Construction Company, Atkinson; Brian Good, Busby Construction Company, Atkinson; Chris Mulleavey, Hoyle, Tanner & Associates, Manchester; and Jason Riley, Maine Drilling & Blasting, Auburn.