City planning flu-shot clinic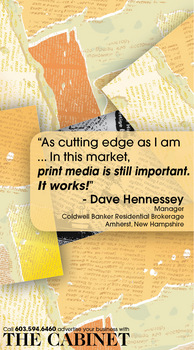 NASHUA- The city's Division of Public Health and Community Services has scheduled a flu clinic for residents of Greater Nashua. It will be held on an appointment-only basis Friday, Dec. 17, from 9 a.m.-2 p.m. at St. Joseph Church, 777 W. Hollis St.
Flu vaccinations will be offered to people who are in the following risk groups:
– All children between 6 months and 23 months.
– All adults 65 and older.
– People between 2 and 64 with underlying chronic medical conditions.
– All women who are or will be pregnant during flu season.
– Children between 6 months and 18 years who are being routinely treated with aspirin.
– Health-care workers providing direct patient care.
– People caring for infants younger than 6 months.
– Household contacts of infants younger than 6 months.
To make an appointment, call the division at 589-4519 or 589-4551 today or Monday from 9 a.m.-2 p.m.
The phones may be busy, so keep trying until you get through.
Callers will be asked for their name, address and phone number, as well as a brief set of questions about their medical history. Those 65 or older will be asked for their Medicare number.
Appointments can be made without a Medicare number, but people will need to bring the card to the clinic if they want the shot for free. Otherwise, there will be a fee for the vaccination.
The phones may be re-opened Tuesday for more reservations, depending on the volume of calls.
Pediatric vaccinations continue to be free, but a $10 fee will be requested for each flu shot that is not covered by Medicare.