Cisco's chief security officer to speak at Dec. 12 TechWomen breakfast
Edna Conway wraps up final Power Breakfast of 2018 with a discussion around security in the digital world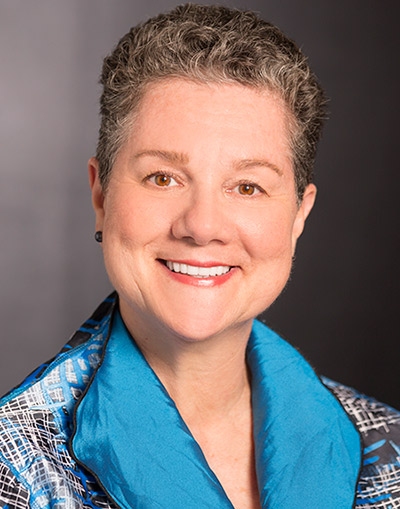 Manchester City Solicitor Emily Gray Rice will moderate a fireside chat with Edna Conway, chief security officer of the global value chain at Cisco, for the New Hampshire Tech Alliance's final TechWomen Power Breakfast in 2018.
Conway will discuss digital security with an emphasis on how, by 2020, two hundred billion devices will share information and control critical operations across the world. She will lay out the complexities of the digital world to help explain what can happen when security is not up to par and a breach occurs. This includes a discussion on the need for pervasive security – the right security in the right place at the right time.
The conversational format will allow for an explanation of why every person, regardless of profession, should be concerned with security. The discussion will also include an explanation of how to design, deploy and monitor security measures, as well as how people can collaborate to establish and maintain trust.
"Advancements in technology open up doors to incredible opportunities," said Vandna Sharma, member of the TechWomen Power Breakfast Committee. "Opportunities like these are not without their risks, however. We need to be aware of these risks and be able to work against them. We need to enact and understand appropriate security measures so we can use these advancements to their fullest potential, and Edna is the perfect person to teach us just how to do it."
Conway is known for creating clear strategies to deliver secure operating models for the digital economy. She is recognized in domestic and global circles as the developer of architectures delivering value chain security, sustainability and resiliency. She has also been featured in Forbes, Fortune, Bloomberg, CIO Magazine and the Wall Street Journal, among others. Conway was also one of Fortune's Most Powerful Women and has received a Fed 100 Award, the 2018 TechProfessional of the Year Award and others. She serves on several advisory boards and has experience working as a partner at an international private legal practice and has served as assistant attorney general for the State of New Hampshire.
Moderator Emily Gray Rice also has laudable accomplishments. She was the first woman to be appointed by the president to serve as the United States Attorney for the District of New Hampshire. She also enjoyed a long career as a trial lawyer and public servant, receiving recognition by the New Hampshire Bar Association with the Dufresne Award for Outstanding Professionalism, by the New Hampshire Women's Bar Association with the Marilla Ricker Achievement Award and by the New Hampshire Bar Foundation as an Honorary Fellow. Currently, she is co-chair of the Governor's Judicial Selection Commission.
Tickets to the Power Breakfast are $10 for Alliance members and $20 for non-members. Tickets are available here or by calling 603-935-8951. Seating is limited, so individuals are encouraged to register early.