Church wins 21st Construction Industry Ethics Award
Rowley Agency CEO honored for 'honest, sincere style'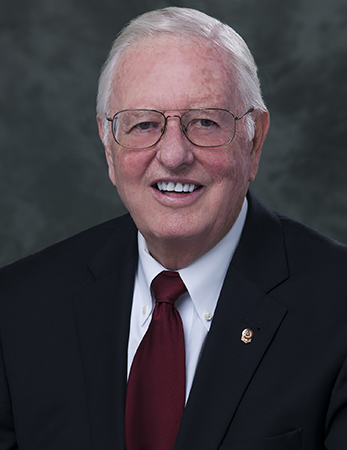 Dan Church, CEO of The Rowley Agency, Concord, has been named the winner of the 21st annual New Hampshire Construction Industry Ethics Award.
The award honors the "individual, business or organization that, through its words and deeds, best demonstrates a commitment to upholding the highest ethical standards in construction."
Church will be presented with the award at the 113th NH Good Roads Association's annual meeting, to be held Thursday, April 6, at 5:30 p.m. at the Grappone Conference Center in Concord.
A 1966 graduate of The Hartford Institute and a U.S. Navy veteran who served two tours in Vietnam, Church joined The Rowley Agency in 1970. During his career there he has worked in every phase of the business, with a concentration on bond programs for contractors. In 1991, he was named to succeed retiring founder Joseph E. Rowley as president, and in 2004 he was elected CEO.
Accolades for Church come from every corner of the construction industry.
Rusty Mosca, managing director of CPA firm Nathan Wechsler & Co., said Church's "honest, sincere style has made him the most respected insurance bonding agent in the state of New Hampshire. The surety company knows they can trust Dan's credibility and his clients know they can trust Dan with their personal and confidential information."
"Dan is the gold standard by which service-based individuals should operate," said Ryan Audley, president and CEO of R.S. Audley Inc. "He is more concerned with people and the long-term success and health of the establishments he represents than the short-term bottom line."
In a male-dominated industry, Church "is a lesson in diversity," said Catherine Schoenenberger, a national director of the National Association of Women in Construction. "He truly understands that diversity means 'inclusiveness.' His best practices of what is fair and decent are not just words to make nice in the minds of those to whom he speaks, his best practices are his actions — he walks the talk."
In 2009, the Granite State Chapter of NAWIC inducted Dan as an "Honorary Member," making him the first, and only, male member at that time.
In addition to a plaque, the award, established and underwritten by David W. Wood, carries with it a $1,000 donation to the recipient's charity of choice. Church has requested that the donation be given to The Hundred Club of New Hampshire, which provides financial and moral support to the widows, widowers and children of New Hampshire police and firefighters.