Choate named NHCIBOR Realtor of Year
30-year veteran honored at annual barbecue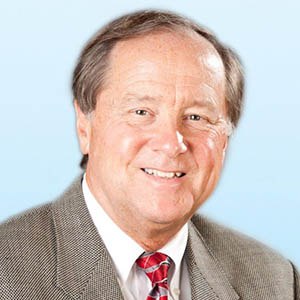 Seacoast Realtor David F. Choate III of Colliers International's Portsmouth office has been named the 2014 Realtor of the Year by the New Hampshire Commercial Investment Board of Realtors.
Choate, who has been practicing commercial real estate for more than 30 years, is executive vice president of Colliers International|New Hampshire. He previously served on the NHCIBOR board of directors and currently chairs the NHCIBOR Seacoast Marketing Meeting and was previously named Realtor of the Year in 2002. Choate is also a director of the Northern New England Real Estate Network Multiple Listing Service as well as the Vermont and New Hampshire MLS.
Choate is also active with The Housing Partnership of Portsmouth, where he has been involved since its inception, and was recently elected to the Board of Directors of A Safe Place.
Choate was presented with the award by NHCIBOR President Mark Dickey of NAI Norwood Group during the organization's recent annual barbecue hosted by TFMoran in Bedford.
Dickey said the judges made their selection after considering the records of three contenders for the honor.
NHCIBOR plans to submit Choate's name as its Realtor Of The Year nominee to the New Hampshire Association of Realtors ® statewide Realtor Of The Year competition.