Chief investment officer named by Dartmouth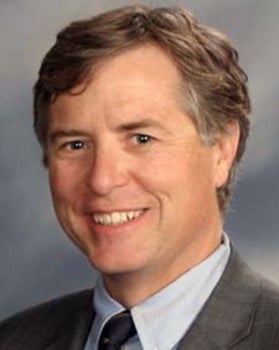 David H. Russ, who oversaw the University of California's multibillion-dollar investments, has been named chief investment officer of Dartmouth College.
Russ, who starts his new job Aug. 1, succeeds Jonathon C. King, who joined the University of North Carolina at Chapel Hill in January 2005.
Russ will be in charge of Dartmouth's endowment, which at the end of the 2004 fiscal year totaled $2.45 billion. The endowment, which comprises more than 4,500 individual funds, is among the 21 largest in the nation, the college said.
"I am very excited about David's appointment," said Adam Keller, the college's executive vice president for finance and administration. "He is one of the brightest minds in the endowment management field, having emerged from an exceptional pool of candidates. He brings fresh leadership, creativity and forward thinking to an extremely strong portfolio."
Russ, the University of California's treasurer and vice president of investment, took over that job in June 2001, just as stock markets reacted to the dot-com bust.
Under his leadership, total assets of the university's investment portfolios grew from $55.5 billion to $63 billion, University of California officials said in a statement.