Charrette planned to upgrade Manchester homeless shelter
Families in Transition-New Horizons effort also looks to encourage 'positive change' in surrounding neighborhood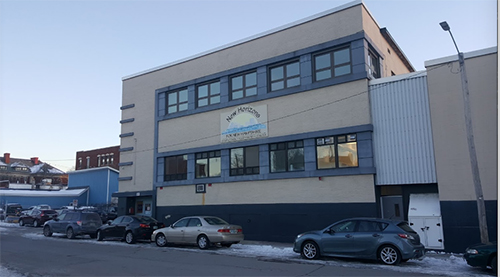 A two-day design charrette bringing together community leaders and members and neighboring property owners, as well as professionals in different industries, will be held June 28-29 to come up with a plan to enhance the New Horizons shelter and soup kitchen in Manchester.
The charrette, put together by Families in Transition-New Horizons in partnership with Plan NH, hopes to improve the facility to better meet the needs of people accessing the organization's services as well as create "positive change" in the surrounding neighborhood, said Maureen Beauregard, president of FIT-NH.
"We understand that redeveloping one building is only one piece of changing an entire neighborhood," said Beauregard. "Full transformation needs to be done through a community engagement process that brings in neighborhood stakeholders so a plan can be developed that incorporates their viewpoints and concerns. Our long-range plan is to upgrade our facility and we hope that area property owners will do the same, as the best days of the neighborhood are yet to come."
Community members are invited to attend either or both of the free public input sessions, will be held from 3:30 to 5 p.m. and 6 to 7:30 p.m. Friday, June 28, at Central High School, 207 Lowell St., Manchester. Plan NH will present the results of the charrette beginning at 3 p.m. Saturday, June 29, at Central High.
Attendees of the input session(s) and recommendation presentation are asked to sign up at support.fitnh.org/plannh.