Centrix funding to boost NeighborWorks project
To support first phase of Townhomes at Whittemore Place in Londonderry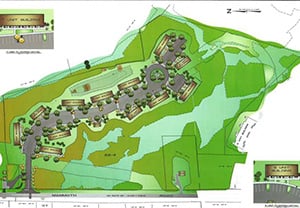 Centrix Bank has been granted a $500,000 subsidy by the Federal Home Loan Bank of Boston that will be used to fund the first phase of NeighborWorks Southern New Hampshire's new affordable housing project, The Townhomes at Whittemore Place, in Londonderry.
Scheduled to break ground this summer, The Townhomes at Whittemore Place will mark the largest affordable housing initiative undertaken by NeighborWorks Southern New Hampshire. When completed, the two-phase, $18.5 million development will consist of 78 units situated over 20 acres.
The funding garnered by Centrix will support the first phase of construction, consisting of 38 units, a community center, rental offices and a community garden.