CDC: Construction workers near highest risk for suicide
Rate of 53.3 per 100,000 is second-highest in study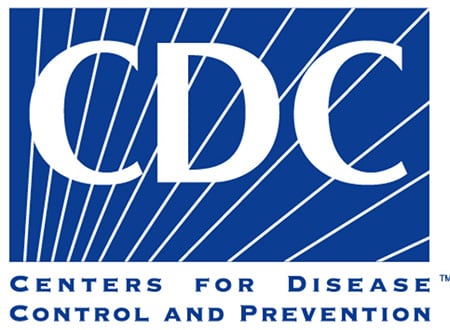 Construction workers are among those who run the highest risk of dying by suicide, according to a new from the U.S. Centers for Disease and Prevention.
According to the study, fishermen and farmers commit suicide at the highest rate of any profession – 85 per 100,000 workers. That was followed by people who work in construction and extraction, who had the second-highest rate of suicide – 53.3 per 100,000.
The study, which examined suicide risk by profession, found that of about 12,300 suicides in the 17 states studied, 1,324 people worked in construction and extraction (10.8 percent) and 1,049 (8.5 percent) worked in management, a category that includes top executives as well as others in management positions.
Among office jobs, architects, engineers and artists had the highest rates of self-harm, according to the study, which place the suicide rates for all of the occupations in the top 10.
The lowest suicide rate was reported among librarians and teachers — 7.5 per 100,000.
The suicide rates for all professions, according to the CDC study:
• Farming, fishing, and forestry: 84.5 out of 100,000
• Construction and extraction: 53.3
• Installation, maintenance and repair: 47.9
• Production: 34.5
• Architecture and engineering: 32.2
• Protective service: 30.5
• Arts, design, entertainment, sports, and media: 24.3
• Computer and mathematical: 23.3
• Transportation and material moving: 22.3
• Management: 20.3
• Legal: 18.8
• Health care practitioners and technical: 17.4
• Life, physical and social science: 16.7
• Business and financial operations: 15.9
• Health care support: 14.6
• Community and social service: 13.6
• Sales and related: 13.4
• Building and grounds cleaning and maintenance: 13.3
• Food preparation and serving related: 12.8
• Personal care and service: 8
• Office and administrative support: 7.9
• Education, training, and library: 7.5
The statistics have not escaped the construction industry, according to the Construction Financial Management Association.
The organization recently formed the Construction Industry Alliance for Suicide Prevention to gather and disseminate key information and resources, share education and programming for CFMA's 94 chapters across North America, and promote initiatives to support suicide prevention.
According to CFMA CEO Stuart Binstock, the topic of suicide prevention was a focal point at the organization's 2016 Annual Conference & Exhibition. "We brought the topic of suicide prevention to an audience of our nearly 1,300 attendees by offering two general education sessions and presentations to chapter leaders, providing flash drives, and introducing our new online resource," he said. "Efforts are also underway to encourage our industry partners to join the alliance with the ultimate goal of preventing death by suicide in the construction industry."