Cathartes exec to speak at UNH CEO Forum
Jeff Johnston to discuss Portwalk Place development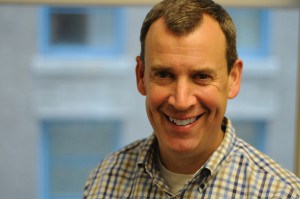 Jeff Johnston, one of the principals at Boston-based private real estate firm Cathartes, will be the speaker at the next University of New Hampshire CEO Forum.
The forum will begin at 8 a.m. Thursday, March 10, in Huddleston Hall on the Durham campus.
Cathartes, founded in 1992, has developed over $750 million in commercial and residential real estate investments across the Northeast, including Portwalk Place, a five-acre, 400,000-square foot mixed-use development in downtown Portsmouth.
The project includes three hotels (Hilton Garden Inn, Hampton Inn & Suites and the Marriott Residence Inn), 149 luxury apartments, and 50,000 square feet of retail and office space.
Johnston, who graduated from UNH Whittemore School of Business & Economics and has advanced degrees in business and real estate from Northeastern University and MIT, will share the history of Cathartes, give an in-depth look at the Portwalk development in downtown Portsmouth and some of their other exciting projects including Westford Solar Park, the largest privately owned solar plant in Massachusetts.
The event is free to members and $49 for first-time attendees. To register, contact Barbara Draper at 603-862-1107, or barbara.draper@unh.edu.