CATCH to celebrate its investment in Franklin
Housing agency to turn former mill into 45 workforce housing units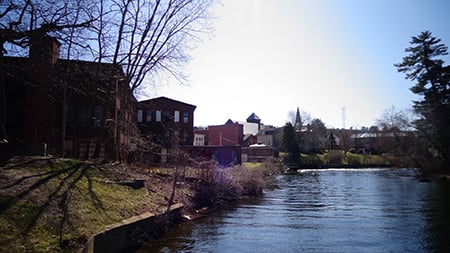 What's hoped to be a major step forward in the revitalization of downtown Franklin will be officially kicked off on Thursday, June 9.
That's when Concord-based CATCH Neighborhood Housing will host a "community celebration" from 3 to 5 p.m. at Odell Park to celebrate CATCH's first revitalization project in Franklin: a 45-unit, $12 million affordable housing project, work on which the agency expects will begin in August.
Renovation and construction is expected to take six to nine months.
The final product will be three floors of apartments intended for low-income, workforce residents, and will include a community garden and other common spaces.
The celebration, themed "CATCH up with Franklin," will feature a short ceremony followed by walking tours of downtown Franklin.
CATCH last year purchased the Riverbend Mill, which will be turned into the 45 workforce apartments along with a community garden and other common spaces.
At the time of the purchase announcement, Mayor Ken Merrifield called it "the largest single investment in the history of downtown Franklin."