Case Western professor named new Thayer School dean
Alexis Abramson's specialty is sustainable energy technology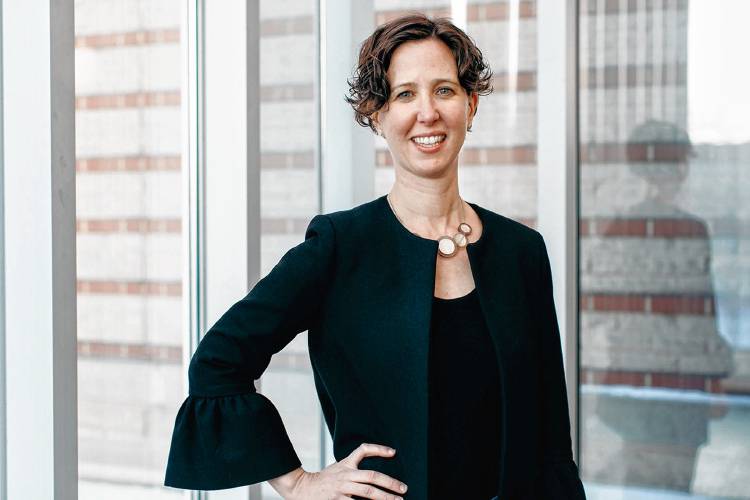 Alexis Abramson, a Case Western Reserve University professor who specializes in sustainable energy technology, has been named as the new dean of the Thayer School of Engineering at Dartmouth College.
Abramson, a mechanical engineer and co-director of the Cleveland-based university's Great Lakes Energy Institute, will take the helm at Thayer in mid-June, Dartmouth said in a news release on Monday.
Abramson has been at Case Western since 2003, and her research has focused on the thermal characterization of nanostructures and virtual energy audits for making buildings more energy efficient. She succeeds Joseph Helble, who served as Thayer's dean since 2005 and was named Dartmouth provost last year.
Dartmouth officials also lauded Abramson for her expertise in the "commercialization" of sustainable energy technology.
Abramson worked as chief scientist and manager of an "emerging technologies team" at the U.S. Department of Energy's Building Technologies Office during the Obama administration and last year also became a technical adviser for Breakthrough Energy Ventures, an innovation fund that targets climate change.
Abramson "brings deep expertise in sustainable energy and in building partnerships that connect academic research with public and private efforts to find solutions to urgent challenges," said Dartmouth President Phil Hanlon. "I am delighted that she will be Thayer's next leader."