Carriage Depot sold for $1.385 million
Kakele LLC buys Route 101A shopping center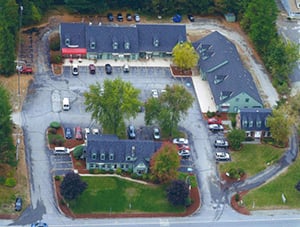 Carriage Depot, a shopping center on Route 101A in Amherst, has been sold for $1.385 million and will be refurbished and renamed MC Square.
Amherst-based Kakele LLC purchased the shopping center from Cherb LLC for $1.385 million, according to the Hillsborough County Registry of Deeds. Tenants include A&E Coffee Roastery and State Farm insurance.
The plaza was built in 1984, sits on about 3 acres of land and has about 20,000 square feet of retail space.
Karen Goddard of Kakeley said the company was hoping to "breathe new life into one of the few small-box shopping centers left on Amherst Street."
Prolman Realty, Inc. is pleased to announce the sale of Carriage Depot
Lisa Morrison and Mark Prolman represented Cherb, and Brad Vear of Vear Commercial Properties represented the buyer.