Capitalizing on diversity's competitive advantage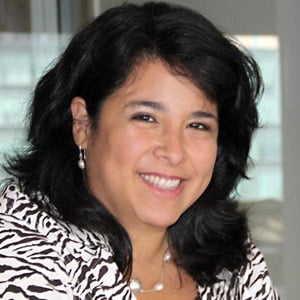 When Karina Arnaez was job-hunting in the early '90s, she wanted to seem just like any other applicant, even though she wasn't.
"I remember being hesitant to put that I was Hispanic, because back then, there was a big push about quotas," she says today. "I didn't want anybody to turn around and say, 'You just got hired because you're Hispanic.'"
Born in Peru, Arnaez was indeed Hispanic, and proud of it. But in addition to growing up in Peru, she had also lived in Brazil and Argentina, she was graduating from college in the United States with magna cum laude honors and she spoke three languages. In other words, she was a candidate with true global skills and experience.
"That is what I knew I was bringing to a global enterprise like GE," she says of the employer that ultimately hired her.
While those quotas were established with admirable goals, Arnaez's reluctance to acknowledge her own ethnicity in her job search underscores an unintended side effect: the belief "that you're not hiring excellence — that you're just hiring a diverse candidate because you have to hire someone diverse," Arnaez says. "As a result, you had hiring managers feeling like they had to hire people they really didn't want, because they were told to hire them."
While many requirements imposed by those quota programs are gone today, too often the mindset they engendered remains. "It still happens to this day, that people think that because you're trying to get diversity [in your talent pool], you're hiring diversity for the diversity of it, not because of the excellence of it," Arnaez says.
She believes this way of thinking — call it quota hangover — has trapped some employers in a false dichotomy: "Either you can get someone who is diverse, or you can get someone who is excellent, but you can't get both."
This mindset not only taints the hiring process, it can also erode trust once candidates are hired, causing employees to second-guess the talents and skills of their diverse co-workers, and causing those diverse hires to question whether they will be judged on their merits rather than their diversity.
Common thread
However, Arnaez, whose career has included roles at EMC, Cardinal Health and MIT, and is now the Diversity Program Manager at PAREXEL, a global biopharmaceutical services provider based in Waltham, Mass., does see the landscape changing.
"We're moving away from quotas [and] more toward diversity and inclusion," she says. In hiring, "the focus now is, 'Let's really make sure the message is out there that we're looking to get the best possible candidate. If they have the international, diverse piece of it, then that's even better.'"
Once diverse workers have been hired, companies are working harder to support them, and ensure that their perspectives and skills are included.
Some of these shifts, particularly in hiring, come from changes in regulations. But a greater influence is companies realizing the impact a diverse workforce can have on innovation, adaptability and flexibility — all of which are at a premium in an ever-more-global economy.
"It becomes a competitive advantage conversation versus 'What's your ethnicity?'" she says.
A common thread that ties her first employer with her current one, and has helped both thrive with diverse workforces, is a global mindset. Focusing the hiring process on the skills and experiences needed to prosper in a global marketplace can challenge companies to think more broadly about their ideal candidates, and prompt them to cast a wider, more inclusive net as they search for them.
Even if you're not a multinational corporation, stocking your team with diverse talent pays off. The power and reach of the global economy means that anybody's customer base and supply chain can be global and diverse. Having diverse perspectives in your organization can make you more prepared to connect with diverse customers, vendors and suppliers.
But what if you don't have a big HR department like those multinationals?
First, be willing to look a little harder to find diverse candidates.
Arnaez recommends reaching out to the local chapters of professional organizations like the National Society of Hispanic MBAs (NSHMBA), or the National Society of Black Engineers (NSBE).
Second, consider the language you're using.
"At GE, they were looking for global talent," she says, "and in their mission and vision, they included that language. So when I was interviewing, I tailored my conversation to the global pieces I had, to the experiences I had that would help the company and their mission and vision." They may not have pictured her when they wrote the job description, but the language they used in it made Arnaez feel she was a good fit.
In this new year, you too can make diversity and inclusion your competitive advantage. Just remember that it won't happen by chance.