Can you promote diversity in a company newsletter?
Even small efforts in a workplace can have big dividends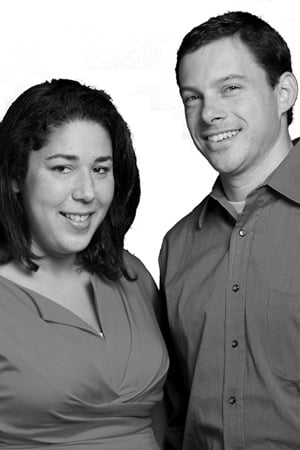 The company newsletter.
What, you're not excited yet? OK, maybe the company newsletter isn't at the top of your reading list. Maybe you don't even read it.
But Tara Payne looked at her company newsletter and saw an opportunity.
Payne is the vice president of college planning and community engagement at the New Hampshire Higher Education Assistance Foundation (NHHEAF) Network Organizations. From 1965 until 2010, if you were a New Hampshire resident headed to college, you usually ended up there for college counseling and support or to take out a federal student loan.
In 2010, that changed. The federal government began a direct-loan program, sending students online to get their loans through the U.S. Treasury. Many agencies like NHHEAF disappeared, and the handful that survived became federal contractors, servicing loans from students across the country.
This meant NHHEAF was no longer the go-to organization for college-bound New Hampshire students, and also that they no longer exclusively served people in their home state. Relationships and school partnerships cultivated over 45 years went away, and many in the organization started to see themselves as "just contractors," Payne said.
The story of the NHHEAF Leaf shows how small efforts can have a big impact on organizational culture — in a way no policy manual or diversity class ever could
The feeling in the office "went from 'We're essential to the process' to 'Well, we all get to keep our jobs.' Our identity changed."
Moreover, as federal contractors, they had to comply with new rules. "We had to spend all kinds of money making sure that our systems were on lockdown, that our facilities were super secure," Payne explained. "So now all of a sudden, I can't go into your department anymore, because I don't have authorization."
The effects on the company culture were predictably negative. With new barriers between departments and new pressure from the outside, "I would go into meetings, and it just seemed as though we were losing some of our civility with each other," Payne said.
Frustrated, Payne began searching for something she could do to make an impact. Then last May, she read our column, "Recognizing employees outside the cubicle."
"I read it and I thought about our own organization," she said. "It helped me reflect on what we were or weren't doing, and what small part I could play. I immediately saw [the idea of recognizing employees for who they are outside of work] as something I could apply."
Sharing stories
Thus was born "Beyond 4 Barrell," a feature in NHHEAF's company newsletter, the NHHEAF Leaf (it rhymes). Every two weeks it showcases an employee, but not their professional accomplishments. Rather, readers get a glimpse into their co-workers' personal lives.
Whether sharing the challenges of their immigrant experience, explaining their service work with Pease Greeters, or revealing a teenage passion for Metallica and purple Chuck Taylors, employees show a side of themselves that might not otherwise come up at the office.
What started as a small idea to boost morale quickly became the part of the newsletter everyone reads first.
"On Fridays when the NHHEAF Leaf comes out, that's really what everyone is excited about, to see who's going to be featured and to hear their story," said Kris Bellerose, vice president of human resources.
Lynn Desjardins, who has been featured in the Leaf, confessed, "Before, I hardly ever opened [the newsletter], or I opened it and went real quickly through it. Now, I can't wait for it to come out on Friday, because I want to see who's in there."
"I love learning more about my co-workers," said Heather Kempkes, who shared her story in the Leaf. "It's just amazing who we work with. You're in your little cubicle, but you don't realize that people have so much going on in their lives."
"I think it brings people together – it connects people a little differently," added Bellerose. "It makes them feel like more than just co-workers."
Discovering these connections also helps people feel more included. Reading the wide variety of stories, interests and experiences, "you don't feel that you're weird," said Eric Canales, who has also been profiled in the Leaf. "You feel that you can relate, and can get to know these people on a different level."
We often think about diversity and inclusion and picture broad, sweeping initiatives, or work that is the exclusive domain of HR. But the story of the NHHEAF Leaf shows how small efforts can have a big impact on organizational culture — in a way no policy manual or diversity class ever could.
"I think what's key is everybody doing their piece to try to humanize the organization," said Payne. "That's really what's important. This is just my little piece. But it's important to me."
Eric Ratinoff, principal of The Mouse and the Elephant, can be reached at eric@mouseandelephant.com. Loretta L.C. Brady, an associate professor of psychology at Saint Anselm College and principal of BDS Insight, can be reached at loretta@bdsinsight.com. Learn more about diversity and inclusion by connecting with A Seat at the Table on Facebook.