California firm buys N.H.-based Regency Mortgage
14-branch Hooksett firm is RPM's first foray on East Coast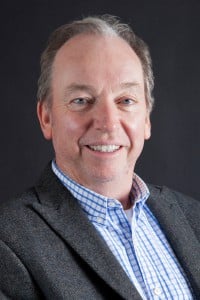 California-based private mortgage lender RPM Mortgage Inc. has acquired Regency Mortgage Corp. of Hooksett, a 14-branch private mortgage lender with operations in New Hampshire, Maine, Massachusetts, Vermont and Florida.
The Regency acquisition expands RPM's regional footprint to the East Coast.
Regency is owned and operated by founders Quentin Keefe and Maureen Lemay. Keefe and Lemay, who started the firm in 1996, will continue in their present positions, said RPM, which is owned and operated by founders Rob and Tracey Hirt.
In 2013 RPM funded $5.9 billion and Regency funded $505 million. Regency will continue to operate under its current brand and its operations will remain local.
"Higher compliance costs are an unfortunate reality of today's mortgage lending environment. This creates a challenge for independent mortgage lenders to remain price-competitive and provide quality loan products. The combination of RPM and Regency will enable us to service our respective markets and provide the best possible loans for our customers," said RPM CEO Rob Hirt.
Both organizations place a high level of priority on their employees and their company cultures, said Keefe. "RPM believes, as we do, that if you hire great people and create an environment that empowers and respects them, good things will follow. RPM's financial strength will afford us the opportunity to continue to grow our brand throughout New England and provide a quality place of employment for our employees."
RPM said it would continue on its growth trajectory. Its primary strategy is to continue to seek out like-minded, retail-only, independent mortgage companies in the Northeast, Southeast, Texas and Chicago area.