Business Notes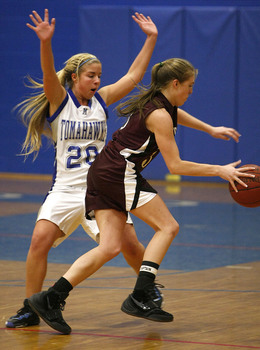 Newington: Pan American Airlines, a subsidiary of Guilford Transportation, has gone out of business and fired its 30 union pilots. The carrier has transferred its flight operations to Boston-Maine Airways, another Guilford owned airline and a non-union operation. An attorney for the Washington, D.C.-based Airline Pilots Association called the decision to disband "union busting," since the terminated pilots were not given the option of flying for Boston-Maine. A ruling last month by U.S. District Court Judge Joseph DiClerico said Guilford's attempt to shift work from Pan Am to Boston-Maine is "a direct attempt to destroy a union."
Concord: State revenues were $6 million below projections in October, due largely to tax refunds given to businesses and outstanding federal Medicaid payments. The state gave out nearly $7 million in refunds to businesses. Administrative Services Commissioner Don Hill said the state also did not get nearly $9 million in Medicaid payments it expected. So far this year, the state has received $570 million – $23 million more than expected.
Pittsfield, Mass.: KB Toys Inc., the toy store chain that sought Chapter 11 bankruptcy protection in January, has announced it will close another 148 to 238 stores, including at least one in Nashua and another in Belmont. The latest round of cuts will leave the Pittsfield-based chain of mall-based toy stores with less than half of the 1,231 stores it had at the beginning of the year. The 80-year-old chain has already closed 427 stores over the past eight months and cut 3,400 jobs.
Concord: A judge has cleared Michael Cohen, owner of Pitchfork Records in Concord, of charges that he sold bootleg recordings nearly two years after the police seized more than 500 compact discs from his Main Street store. Cohen, 50, of Henniker faced seven counts of selling illegal recordings. The state dropped six of the charges and Concord District Court Judge Brackett Scheffy dismissed the seventh after finding insufficient evidence that the music in question, a 1966 Beatles album, had been recorded illegally.
Portsmouth: A group of legislators from the Seacoast said they will seek $100,000 from the state to support efforts to keep Portsmouth Naval Shipyard open. The shipyard is facing the most serious threat of closure in its history as the Department of Defense considers its plans for next April. The next legislative session will get under way in December, and action could be taken on the bill as early as January. The legislators said they will work to encourage other lawmakers from throughout the state to support their request as early as possible.
Providence, R.I.: Citizens Financial Group has launched what it called an aggressive effort to encourage customers to switch banks. The bank plans to pair customers with a "concierge" to handle issues such as setting up on-line bill payment and direct deposit, and to close customers' old bank accounts for them. Executives said they hope the initiative will provide an extra incentive to thousands of customers who dislike their banks but stay anyway because it is too difficult to change.
Indianapolis: Growing enrollment in its national health insurance plans drove earnings at Anthem Inc. up 23 percent during the third quarter. The nation's fourth largest health insurance company earned $242.1 million, or $1.70 per share, for the three months ending Sept. 30, compared with $196.5 million, or $1.38 per share, for the third quarter of 2003.
Berlin: The Androscoggin Valley Economic Recovery Corp., didn't waste any time in letting Gov.-elect John Lynch know they want to get together to talk about economic issues in the valley. Two days after the election, the group agreed to contact Lynch's transition team and invite him up to meet with the board. Lynch's press secretary, Pamela Walsh, indicated Lynch will accept the invitation although she did not have a specific date for such a meeting at this time.
Franconia: The Cannon Mountain Advisory Commission has voted to endorse the controversial expansion of the Mount Sunapee ski area. Proceeds from the state-owned Sunapee's lease go to the state-owned Cannon Mountain for capital improvements. The lease has produced over $2 million for Cannon over the past six years.
Nashua: BAE Systems is one of five defense contractors that will share in a $2 billion contract awarded by the Department of Defense to develop a mission-planning system for the Air Force. Under the indefinite delivery/indefinite quantity contract, BAE will compete with four other contractors for delivery orders to develop the systems. BAE Systems in Nashua will perform half of the work, while BAE in San Diego, Calif. will do the other half. The work is scheduled for completion by November 2009.