Building Trades Council urges approval of gas pipeline
'Win-win' project 'will create hundreds of good local jobs'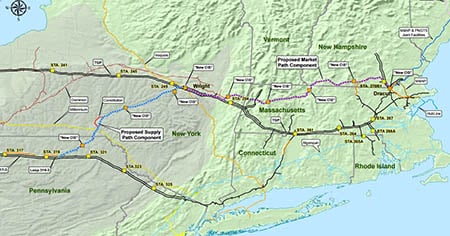 The NH Building & Construction Trades Council has reiterated its support of the Northeast Energy Direct natural gas pipeline.
The council issued a statement on Dec. 1 urging approval of the project as Kinder Morgan, the company that wants to build the pipeline, held another public information session in advance of submitting its application to the state Site Evaluation Committee.
"Hard-working Granite State families have been bearing the brunt of our state's historically high energy costs for far too long," said Building Trades President Steve Burk. "Regulators, elected officials, and third-party organizations have all identified that increased natural gas transmission capacity is absolutely required to meet New England and New Hampshire's energy needs. NED is a common-sense energy solution that will help protect the New Hampshire advantage in the most effective and least disruptive way possible. What's more, this project will create hundreds of good local jobs. That's a win-win.
Burk added that "it is time for leaders across New Hampshire to step up and support this energy project or risk leaving Granite State families out in the cold."
Opposition to the pipeline has been strong in several communities through which the pipeline would run, and several political leaders have criticized the project as well. Most recently, U.S. Sen. Kelly Ayotte said she opposed the project during a teleconference town hall meeting on Tuesday with constituents.