Building on Hope seeks help from business
There are several ways for businesses or organizations to get involved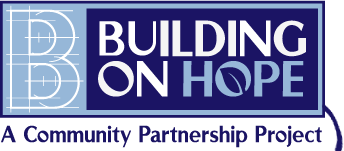 Building on Hope – the all-volunteer group that overhauls New Hampshire nonprofit facilities at no cost to the organizations – is seeking local businesses to help with its latest cause, renovating Opportunity Networks outdated Amherst facilities.
There are several ways for businesses or organizations to get involved, whether by donating materials, volunteer labor, hospitality/food services, or a financial donation to the project. Businesses may also sponsor rooms in the renovated facility.
Every two years, Building on Hope takes an "Extreme Makeover" approach to a local nonprofit, completely overhauling facilities of worthy charitable organizations. In 2010, its inaugural year, the group overhauled Easter Seals New Hampshire's White House intensive residential facility in Manchester, and in 2012, it redid the Girls Inc. facility, also in Manchester.
Together, these projects supplied a half-million dollars worth of donated labor, building supplies, furnishings and equipment to the nonprofits with the assistance of hundreds of businesses.
Now the group is turning its focus outside Manchester, to renovate the headquarters of Opportunity Networks, which provides vocational opportunities and activities for adults with developmental and acquired disabilities.
Rocky Morelli, Opportunity Networks' executive director, said the work would do more than just beautify its offices.
"Right now, we train people with developmental challenges so they can go out into the workforce and be productive," he said. "But what I'd like to have is a place that's got so much to offer than people have reasons to come here, meet our clients, and really see how it's done."
According to Jonathan Halle of Warrenstreet Architects in Concord, one of the founders of the group, the Opportunity Networks project is "different in many ways from our previous projects, but the need is the same. They do incredible work out of a building that's a mess."
The building and equipping of the facility is scheduled to take place over the course of about a week in early May, wrapping up with a party and ribbon-cutting ceremony on May 18.
Once the project is complete, there will be 18 completely redesigned spaces in the remodeled Opportunity Networks facility.
Businesses, groups or individuals that would like to get involved are encouraged to contact Halle through the Building on Hope website at buildingonhope.org.