Building On Hope seeks applications for nonprofit 'makeover'
Jan. 30 deadline to apply for complete renovation of facilities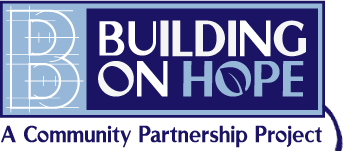 New Hampshire nonprofits have an opportunity to get a major gift this holiday season, thanks to Building On Hope, a New Hampshire-based volunteer organization that collaborates with builders, architects, designers and suppliers to provide physical improvements to non-profit facilities.
Building on Hope is accepting applications for its next "Extreme Makeover"-type renovation project from nonprofits in need of significant improvements to facilities they operate.
In the past six years, Building On Hope has completed $800,000 in renovations for Easter Seals NH, Girls Inc. and Opportunity Networks through donated goods and labor.
To be considered as Building On Hope's 2016 signature project, compose a letter describing the work done by the nonprofit, how it benefits the community and how a rebuilt and remodeled structure could transform the organization and its services.
All letters should be sent to JH@Warrenstreet.coop by Jan. 30, 2015.
"In just over six years, Building On Hope has completed $800,000 in renovations to nonprofits, and in the process, transformed hundreds of lives, leaving a legacy of hope for the future," said Karen Van Der Beken, co-chair of Building On Hope. "As we head into the holiday season, we ask all New Hampshire nonprofits and the public to identify a project in their area that could benefit from resources Building On Hope provides."