Building a better pipeline of qualified candidates
One beauty industry veteran shows how it can be done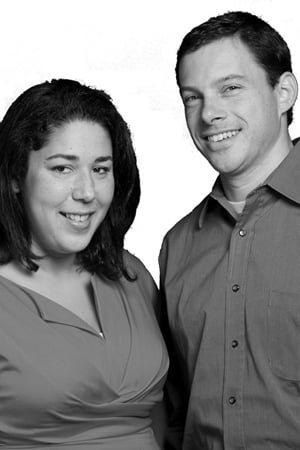 Lip gloss. Bronzer. Nail polish.
When people talk about increasing diversity in the STEM fields, those usually aren't the first tools that come to mind.
Unless you're talking to Corynne Corbett, that is.
Corbett is a journalist and longtime veteran of the beauty industry, with stints as beauty director at Essence, and beauty and wellness director at Real Simple. But she was frustrated by the industry's lack of diversity, not only because it impacts job prospects for women of color, but because it impacts definitions of beauty.
"If you think of how image and standards of beauty are decided in the industry, a lot of that is decided by white men," she says. "They are making assumptions about looks and characteristics of people based on their limited knowledge."
She wanted to add more voices to the conversation. "If there are people at the table representing various points of view, then you get a better understanding of … what beauty really is, and what beauty could be."
Reflecting on her own rise through the industry, she realized a clear career path had never been mapped out for her. "Most [women of color] who are in the industry fell into it," she says.
Corbett started as a sales secretary with Women's Wear Daily, and was fortunate to have a boss who saw potential in her. When that boss moved on to Elle, she took Corbett along, launching her journey into the beauty world. Yet she knows many women of color aren't as lucky finding mentors.
A desire to support the next generation prompted her to mentor as many young women of color as she could. But even if she could mentor them all, she saw a larger issue: There simply aren't enough women of color in the pipeline.
So Corbett set out to add more qualified candidates to the pipeline.
Leveraging her contacts from nearly 30 years in the industry, in 2013 Corbett launched Beauty Biz Camp. The concept: take teen girls, engage them with something that already interests them, and plant the seeds for a career at the same time.
At Beauty Biz Camp, girls learn the beauty industry from some of its top talents. While most people hear "beauty industry" and picture models and photographers, the opportunities in the industry include such varied career paths as cosmetic chemistry, product marketing, product development and journalism, as well as careers for stylists and photographers.
In addition to the industry-specific skills the girls gain at camp, they also learn a critical skill that will serve them no matter their career choice: networking. By introducing the girls to established industry leaders, Corbett hopes to increase their chances to break into the business.
While she wants these girls to discover a career they can be excited to pursue, Corbett has other motives. "I believe girls struggle more with standards of beauty than young men do. I don't know the percentage of young men who struggle with body image issues and anorexia, bulimia and cutting themselves, but I know it is a difficult time for girls," she says. "I think that it is important to give them a way to find their voice and to be in a community of young women who uplift each other."
This uplifting community can help girls navigate those challenging beauty standards — and it can also help them navigate algebra, biology and chemistry. Corbett points out that girls' performance in science and math often begins to lag behind boys in middle school. That's why cosmetic chemistry is a key part of her curriculum.
Though Beauty Biz Camp is still in its infancy, Corbett is already seeing results: one camp graduate passed her licensing exam and entered beauty school this fall; another who learned how to make lotion brought those lessons back to her group home and is teaching other girls how to do it. The camp "can give [young women] the skills they need and the exposure to the industry … so they are better equipped to get a job and advance in the industry, and eventually have a seat at the table and have their voice heard," Corbett says.
The beauty industry isn't the only industry where a lack of qualified candidates is cited as the reason for a lack of diversity. It's also not the only one where an innovative approach may help build a better pipeline, and lead to a more inclusive workforce.
(Ms. Corbett will be speaking at Saint Anselm College at 7 p.m., Nov. 6 in the Goulet Science Center Perini lecture hall. The event is free and open to the public. Email Loretta Brady at Lbrady@anselm.edu for details.)
Eric Ratinoff, principal of The Mouse and the Elephant, can be reached at eric@mouseandelephant.com. Loretta L.C. Brady, an associate professor of psychology at Saint Anselm College and principal of BDS Insight, can be reached at loretta@bdsinsight.com. Learn more about diversity and inclusion by connecting with A Seat at the Table on Facebook.