Brady Sullivan plans big mill renovation in Nashua
Plans call for up to 175 apartments at downtown location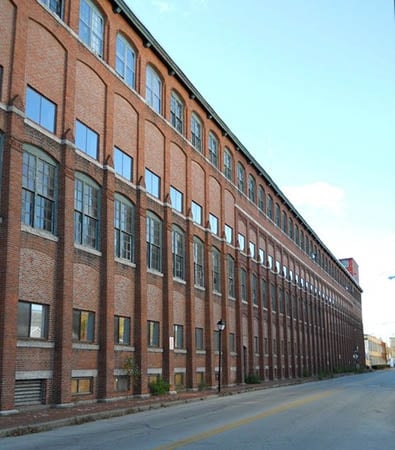 Brady Sullivan Properties plans to build between 166 and 175 apartments in the abandoned mill building in downtown Nashua that it acquired in August.
According to the Nashua Telegraph, the company signaled its renovation intentions in a site plan application it filed on Sept. 24.
The company, which acquired the building on Aug. 14 through an entity called Lofts 34 LLC, said the renovation would restore former views of the Nashua River and downtown from the "multitude of windows" along the mill's southern façade and would connect residents to the Riverwalk, the Telegraph reported.
In addition, the firm said it also wants to place the building on the National Historic Register to preserve the history and character of the Millyard site overlooking the Nashua River.
Nashua city planners are not expected to take up the project until early November, according to the Telegraph.