Boston-based venture buys Merrimack office park
CBRE/New England facilitates deal for Heron Cove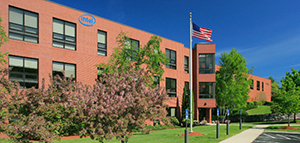 Heron Cove Office Park, the 152,000-square-foot, three-building office park on Route 3 in Merrimack, has been sold by Castle Hill Partners to Bradstreet & Chandler and Novaya Real Estate Venture.
Built between 1999 and 2001, the park is among the newest office products in the Greater Manchester/Nashua submarket, according to CBRE/New England, which facilitated the deal.
Castle Hill Partners sold the office park to HCOP Merrimack, a joint venture of Boston-based Novaya Real Estate Ventures and Bradstreet & Chandler.
Bradstreet & Chandler LLC is the newly formed operating platform of F.R. Parker, a longtime real estate attorney, investor and developer with operations in greater Boston and metropolitan Atlanta.
Founded in 2011, Novaya has acquired over 1.3 million square feet of office, retail and industrial product in the New England area across 17 buildings.
CBRE/NE's Bill Moylan and Roger Dieker represented the seller and procured the buyer in the transaction. CBRE/NE's Kyle Juszczyszyn and Josh Klimkiewicz provided the financing on behalf of East Boston Savings Bank. CBRE/NE's Roger Dieker, Mike Tamposi and Chris Healey will handle the leasing of Heron Cove going forward.
"Heron Cove Office Park represents a 'best-of-both-worlds' scenario for Bradstreet and Novaya, with in-place income from a strong and diverse tenant roster and upside potential through additional leasing," said Moylan.
At closing, the Heron Cove was 59 percent occupied by tenants that include Intel Corp., Pennichuck Water Works Inc. and Tyler Technologies Inc.